WhatsApp introduces redesigned chat bubbles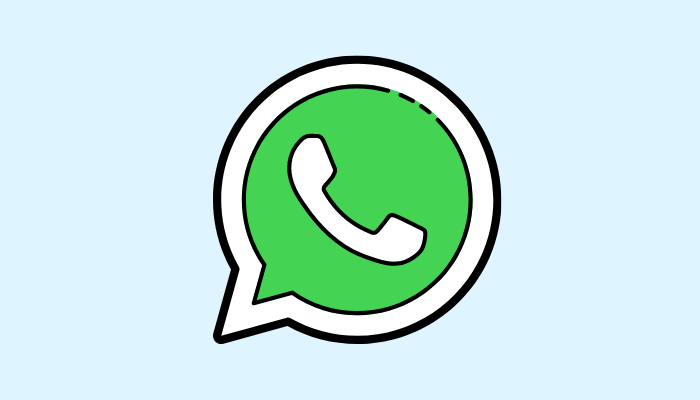 WhatsApp is one of the best social messaging apps in the world at the moment, which comes from the tech giant Facebook. It is also the undisputed king of instant messaging apps. It's lightweight, simple, fast, secure, reliable, cross-platform, up-to-date and fully loaded with unique features. Other than this, it is open-source, free all over the world that can be used on various platforms including Android, iPhone and Mac or Windows PCs. Now it's time to enjoy the redesigned chat bubbles.
Related Post: How to Mute WhatsApp Chats Permanently
As per the report by WABetaInfo, after removing the line separators from the chat list in its Android-based app, WhatsApp is releasing a new update called the "redesigned chat bubbles". The brand-new design of the WhatsApp chat will make your chat list look slightly different and much better than the previous one. The improved design of the chat bubble is now rounded in shape. At first, it could seem hard for you to make a difference between the old chat bubbles and the new one.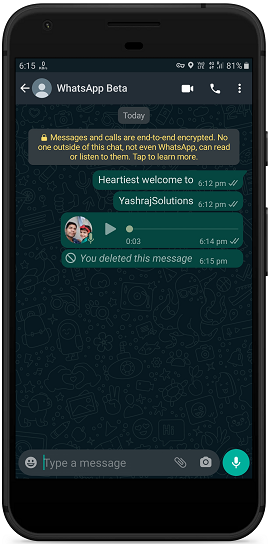 Currently, this new UI update is in development mode and is being rolled out to some WhatsApp beta users for Android. WhatsApp's beta for Android 2.21.13.2 is marked as a compatible version for the redesigned chat bubbles update. This means that it is not yet available publicly. If you are using the regular version of WhatsApp, then you may have to wait for some time to get the new chat bubbles feature.
Apart from this feature, WhatsApp company is also bringing out a new archive, voice message review, audio message playback speed, sticker suggestions features to make your chat experience a lot better and easier as well.
So this was all about WhatsApp's redesigned chat bubbles, if you still have any questions regarding this, please drop your queries in the comments section below.
If you enjoyed this post, I'd be very grateful if you'd help to spread it to your friends and family members or share it on Facebook, Twitter, WhatsApp, LinkedIn and Instagram.
To watch our tech videos, please subscribe to our YouTube Channel: Yashraj Solutions
Also Read:
WhatsApp is rolling out a new archive feature
How to Enable Fast Startup in Windows 10 to Speed Up Boot Time