WhatsApp emoji reaction feature now lets you use any emoji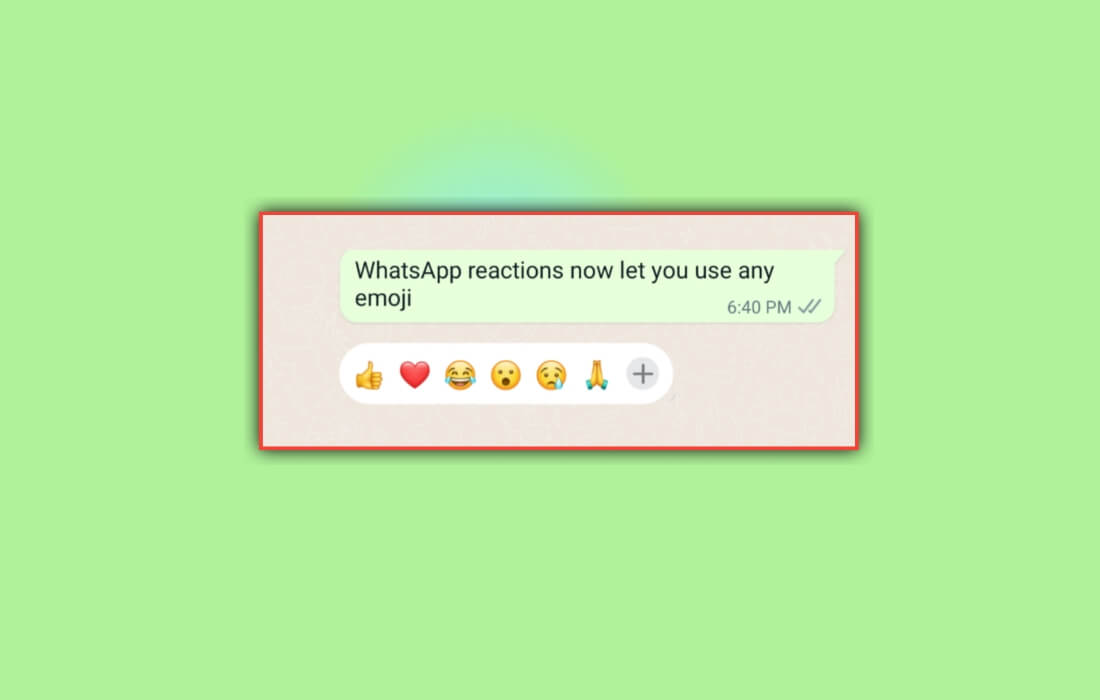 The WhatsApp emoji reaction feature was released in May this year, allowing users to respond instantly with emojis to messages in groups and personal chats. Initially, these reaction emojis were limited to only six including – Like (thumbs up), Love (red heart), Laugh (face with tears of joy), Surprise (face with open mouth), Sad (crying face) and Thanks (Folded Hands). WhatsApp is now upgrading its emoji reaction feature to select any emoji you like.
In an Instagram post on Monday, Facebook CEO Mark Zuckerberg announced that Android and iOS WhatsApp users will now be able to react to messages with any emojis.
As part of Mark Zuckerberg's list of his favorite emojis, he included robot face, french fries, a surfer, sunglasses smileys, the 100 percent symbol, and the first bump.
Similarly, Will Cathcart, head of WhatsApp at Meta, also confirmed the new functionality of using any emoji as a reaction on WhatsApp messenger in his Twitter handle.
🎉 Reactions on @WhatsApp are now even better. We've added support for you to use any emoji you want (in any skin tone) as a reaction, so you can 👏 or 🤷 or 🤦 or 🤯 or 💚 or … pic.twitter.com/fgV1cXOTfh

— Will Cathcart (@wcathcart) July 11, 2022
The reactions feature on WhatsApp still works as usual, as you can see in the image above.
How to use any emoji to react to WhatsApp messages
Step: 1 Fire up WhatsApp and open a conversation.
Step: 2 Now simply long-press the message you wish to react to.
Step: 3 Following that, you'll see a plus (+) icon with a list of six main emoji reactions in a pop-up.
Step: 4 Finally, tap on the plus (+) icon and pick an emoji of your choice through the full emoji keyboard. Below the message, you'll see the emoji you picked.
So this was all about the upgraded emoji reaction feature and how to use any emoji to react to WhatsApp messages. If you still have any questions regarding this, please drop your queries in the comment section below.
If you enjoyed this post, I'd be very grateful if you'd help to spread it to your friends and family members or share it on Facebook, Twitter, WhatsApp, LinkedIn and Instagram.
To watch our tech videos, please subscribe to our YouTube Channel: Yashraj Solutions
Also Read:
How to Use WhatsApp on Multiple Devices without Your Smartphone
How to download high-resolution stock images without watermark