How to upload videos on YouTube: Android and iPhone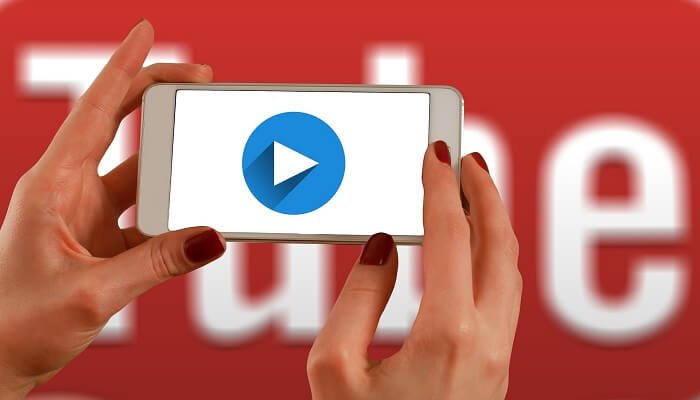 YouTube is one of the largest search engines in the world right now. Almost 5 million videos are watched on YouTube every single day. It also became a vital source of income for many creators.
So you can also earn a handsome side income by uploading videos on the YouTube platform. You should know the whole rope on how to upload a video on YouTube. To upload a video to YouTube using your device (Android, iOS) you first need to install the YouTube app from the Google Play Store on your device.
Related Post: NewPipe The Best YouTube Alternative
Now you can upload videos to YouTube by recording a new video or selecting an existing one from the gallery of your device. Apart from this, you should know how to add the title of the video, description, and even other important settings.
These are simple walkthrough to upload a video to YouTube:
Step 1: First of all to upload a video on YouTube you need to sign in to your channel on the YouTube app on your device.
Step 2: Next, tap on the camera icon at the top of the YouTube app after signing in to your channel on the YouTube app.
Step 3: For the next step, you can record a new video or select an existing video from your device gallery.
Step 4: After recording or selecting the video you can add a title (max 100 characters) and description (max 5,000 characters) to your video. You can also select the privacy of your video.
Step 5: Moreover you can also use enhancements features also (optional).
👉 You can even trim the unwanted part(s) of your video before uploading by using an inbuilt video editor.
👉 You can add a filter to your video to make it attractive.
Step 6: Finally, tap on the UPLOAD option in the top right corner to upload the video.
Before publishing your video publicly you have to comply with Children's Online Privacy Protection Act (COPPA) and other laws. You're required to tell if your videos are "Made for Kids" or not by using YouTube Studio app which is also available on the Google Play Store.
So this was all about how to upload videos on YouTube using Android and iOS devices, still if you have any doubts you can drop your queries below in the comment box.
If you enjoyed this post, I'd be very grateful if you'd help to spread it to your friends and family members or share it on Facebook, Twitter, WhatsApp, LinkedIn and Instagram.
To watch our tech videos, please subscribe to our YouTube Channel: Yashraj Solutions
Also Read:
How to Remove X button from YouTube
Watch YouTube videos without ads with this trick