Got a New Windows Laptop? Install All Required Software in One Click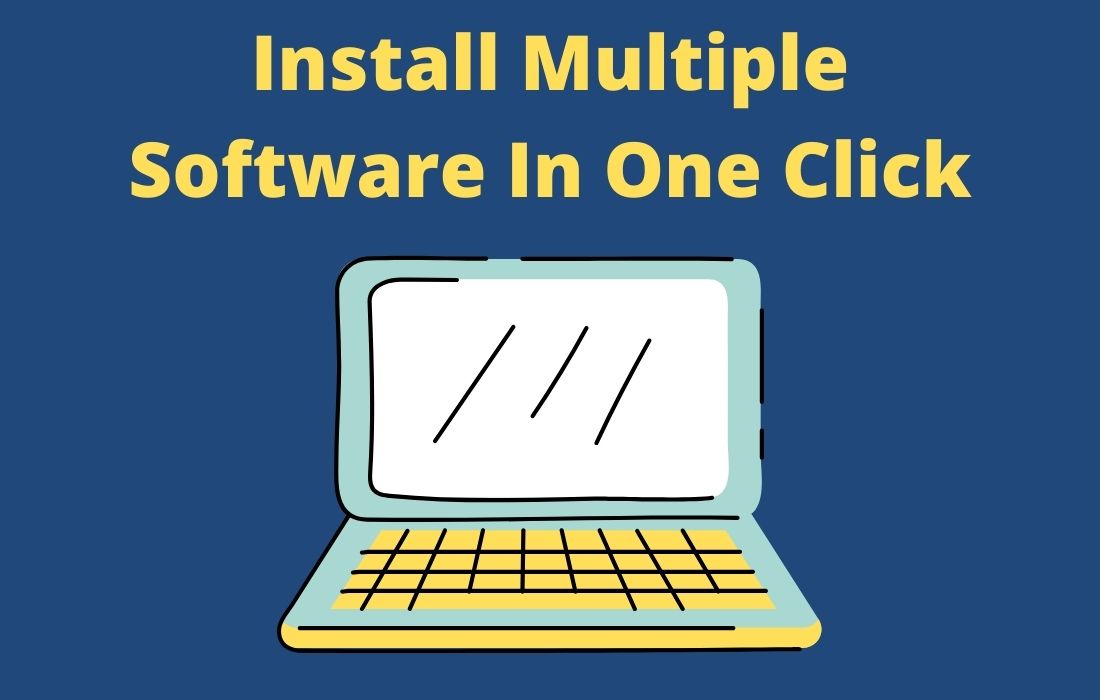 This article will help you learn a unique way to install all required software on a new Windows Machine or freshly installed operating system in just one click. It is a very difficult task to install all the needed software and programs one by one on your newly purchased laptop or PC. For this, generally we have to download each software separately as well as install them. It is a totally cumbersome and time-consuming way to install essential software.
Don't worry about it at all, there is a brilliant way to install all the software at once in one click. The great thing about this is that you can also update all your existing software and apps. Ninite lets you install a bunch of the most needed software in one go, which is free from ads and junkware.
Platforms: Windows 10, 8 and 7
How to Install All Required Software in One Click
1. First off, type ninite.com in the address bar of your browser.
2. Now scroll down the web page a bit to see the categories of software and programs.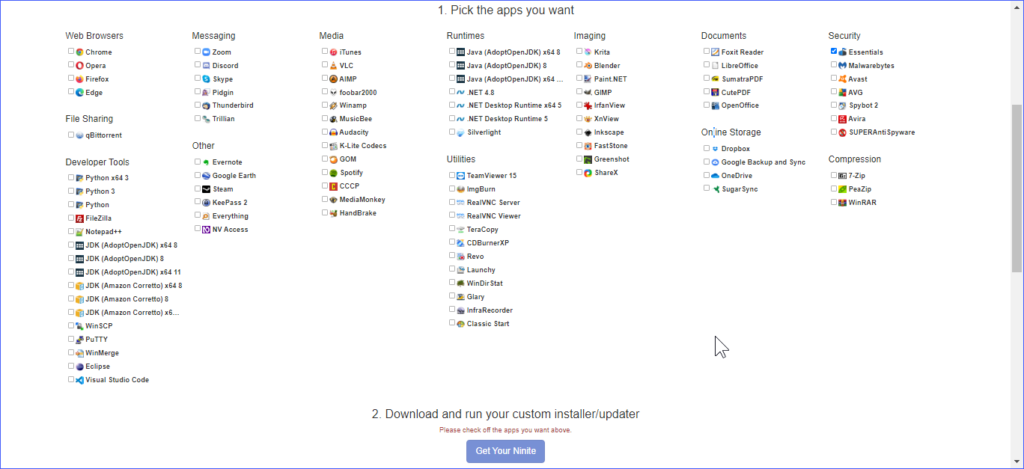 3. Next, select the required software that you want to install on your computer machine.
4. After selecting the required software, scroll down to the webpage and click on the Get Your Ninite button.
5. Finally, a combined installer will be downloaded for all your selected software on your system. Run it to install all of them in one go.
So this was all about how to install all the required software in one click, if you still have any questions regarding this, please drop your queries in the comments section below.
If you enjoyed this post, I'd be very grateful if you'd help to spread it to your friends and family members or share it on Facebook, Twitter, WhatsApp, LinkedIn and Instagram.
To watch our tech videos, please subscribe to our YouTube Channel: Yashraj Solutions
Also Read:
How to Enable Fast Startup in Windows 10 to Speed Up Boot Time
How to Download Google Chrome's Complete Offline Setup