How to Enable WhatsApp Web Dark Mode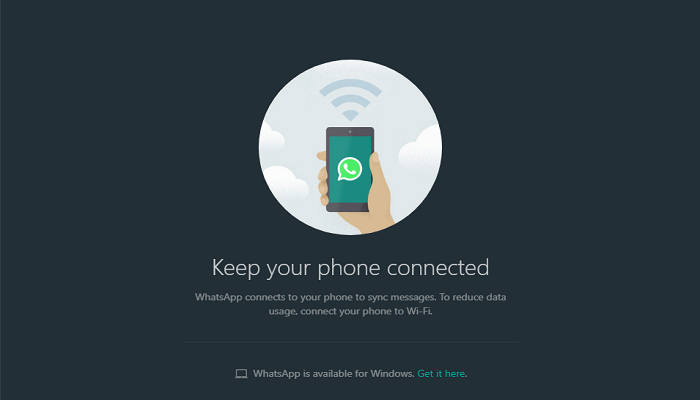 Facebook-owned WhatsApp is the most used social messaging app in the world and it has become an integral part of our digital life. WhatsApp is easy to use, features packed and available for both Android and iOS devices. Apart from this, a plethora of new productivity enhancer features have also been added to the latest version of WhatsApp.
One of the most important features is the dark mode or theme to save our eyes from harmful UV rays by reducing eye strain at night or in dark environments. Dark mode is only available for Android and iOS and not for WhatsApp Web.
Related Article: How to Create QR Code for Your WhatsApp Group
WhatsApp also allows users to chat with their friends and relatives through WhatsApp Web. You just need to open web.whatsapp.com to mirror your mobile device's chat to your personal computer. Through WhatsApp Web, you can send and receive messages and other media as well. But by default WhatsApp Web uses a light theme and there is no option provided to enable dark mode or theme right now.
So I'm going to show a method to enable dark mode on WhatsApp Web. However, WhatsApp has not officially released WhatsApp web dark mode.
These are walkthrough to enable dark mode on WhatsApp Web:
1. Open WhatsApp Web by using web.whatsapp.com address in your web browser and scan the given QR code to link your device WhatsApp account.
2. After successfully scanning the QR code and linking your account to your pc, right-click on the empty space on the WhatsApp Web page and click on the "Inspect" or "Inspect Element". Alternatively, you can do this through the "Ctrl + Shift + I" keyboard shortcut.

3. After clicking on the "Element" or "Inspect Element", the developer console will be opened in the panel on the right-hand side.
4. Now in the console panel, look for the following code in the "Elements" tab.
<body class="web">

5. Now double-click on "web" and it'll allow you to edit the value. Finally, give space after "web" from the spacebar and type "dark". It will immediately turn your WhatsApp Web into dark mode or theme.

PS: This method works temporarily for your current session only. If you re-open WhatsApp Web in your web browser; you have to follow these steps again to enable dark mode on WhatsApp Web.
This was all about how to enable dark mode or theme in WhatsApp Web version, still if you have any doubts you can drop your queries below in the comment box.
If you enjoyed this post, I'd be very grateful if you'd help to spread it to your friends and family members or share it on Facebook, Twitter, WhatsApp, LinkedIn and Instagram.
To watch our tech videos, please subscribe to our YouTube Channel: Yashraj Solutions
Also Read:
How to Remove X button from YouTube
Google Chrome for Android is Now Receiving Secure DNS for Safe Browsing