How to stimulate ghost or fake calls in Truecaller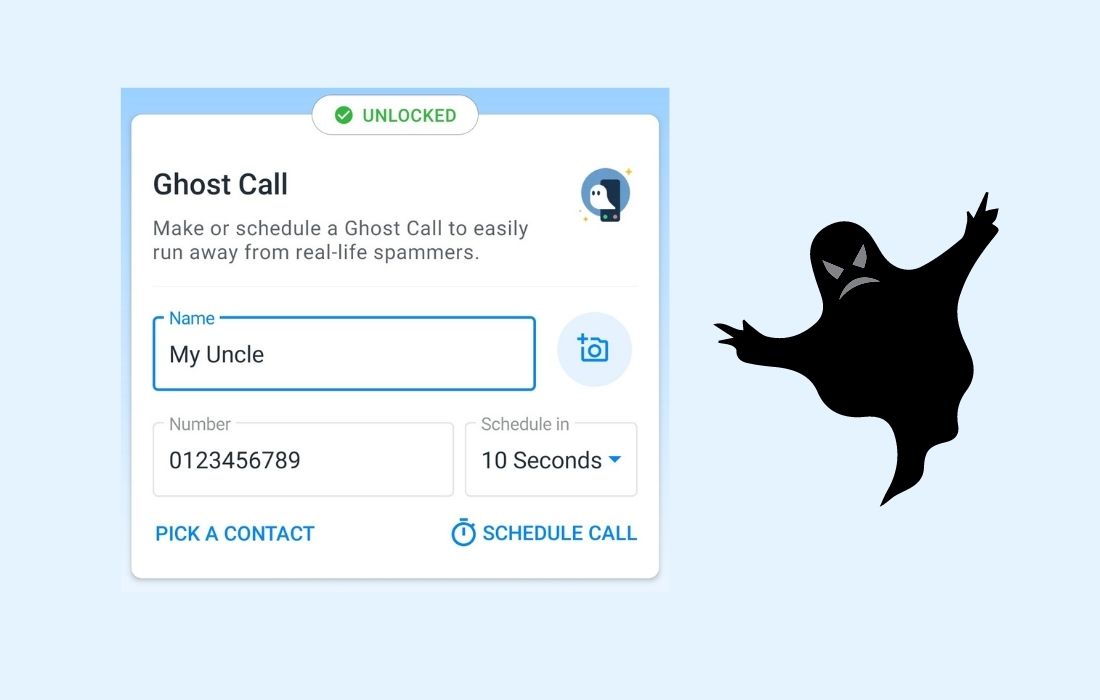 Today I stumbled upon an interesting feature in the Truecaller app called "Ghost Call" that allows you to make a fake or ghost call on your cell phone. The ghost call feature helps you get out of sticky situations.
As you know, there are already a bunch of handy features in the Truecaller app to make your life easier and better, such as call blocking, SMS, chat, voice call, caller-identification, calls announcement, call recording and the like.
The ghost calling feature is one of the premium features of the Truecaller app that is only available for premium users. This feature lets you schedule a fake or ghost call immediately, 10 seconds, 1 minute, 5 minutes and 30 minutes.
After the specified time, your phone will start ringing automatically with the call screen just like the actual call screen display.
Additionally, you can also set the desired name and mobile number of the caller to be shown on the fake calling screen. There is also an option to choose any saved contacts from your phonebook to get a fake call.
The Ghost Call feature can be used to schedule call stimulation to escape from chatty people, boring conversations, dull meetings and monotonous situations. Other than that, you can also use it in a fun way to play pranks on your friends using this newly added feature.
How to make ghost call in the Truecaller app
If you have an active premium subscription on the Truecaller app, then you can try the Ghost Calls feature right now by following the steps below:
1. Make sure you have installed the latest version of the Turecaller app on your device.
2. Fire up the Truecaller app on your device and select the Premium tab from at the bottom of the homepage.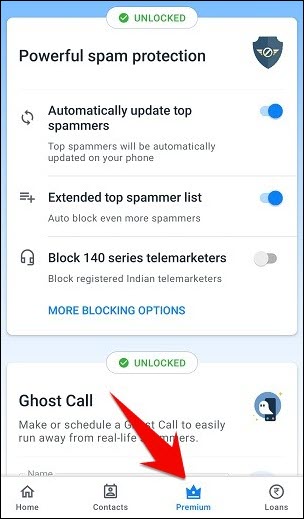 3. Now scroll down a bit until you reach the Ghost Call section on the Premium tab page.
4. Here, you can set any name and number that you want to display on the fake calling screen on your mobile device. You can also choose an existing contact from your smarthphone using the 'pick a contact' option.
Apart from this, you can also set your scheduled time to immediately, 10 seconds, 1 minute, 5 minutes and 30 minutes.
Once you're done setting up all the required call details, tap on the Schedule Call option. Thus, you have successfully scheduled a ghost or fake call on your smartphone device.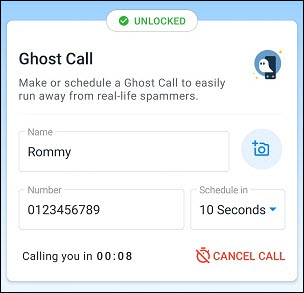 At the selected time, it will automatically stimulate a fake calling screen with a ring as usual calling screen on your mobile phone. Keep in mind that this is a fake call, not a real one. You can use the buttons on this fake call screen to accept or reject the call.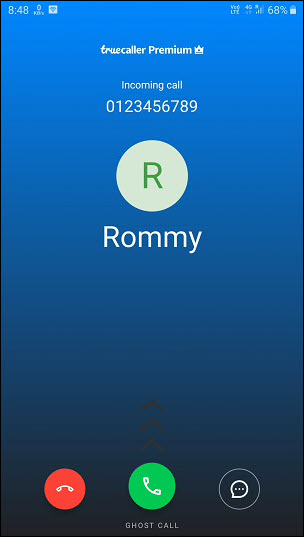 So that's how to stimulate ghost or fake calls in Truecaller, If you have any further questions, please leave them in the comments area below.
If you enjoyed this post, I'd be very grateful if you'd help to spread it to your friends and family members or share it on Facebook, Twitter, WhatsApp, LinkedIn and Instagram.
To watch our tech videos, please subscribe to our YouTube Channel: Yashraj Solutions
Also Read:
How to Record Calls Using Truecaller on Android
Instagram Is Now Allowing Everyone To Share Links In Stories