Chrome 90 is now getting killer features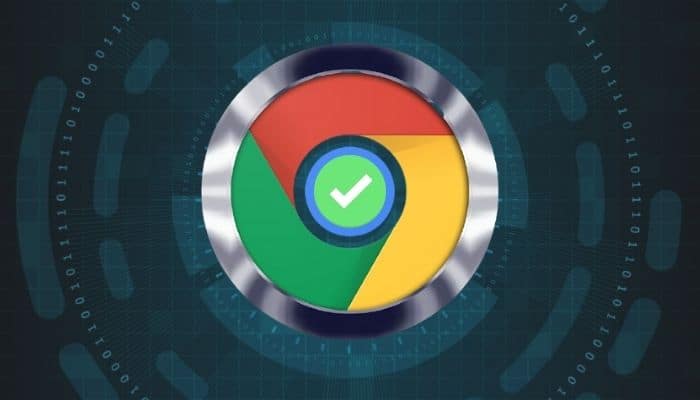 Google Chrome 90 is here, and there are a number of killer features you're getting automatically or through digging into deep part of chrome flags. Needless to say, Chrome 90 comes with more productive and life changing features.
As of now, Chrome browser's latest version is packed with some of the most needed features such as hiding Chrome's Reading list, always showing full URLs as well as copying content to the clipboard.
The first two features are enabled by default and are publicly available to all and the third has to be enabled manually.
Here are the complete details on these three much-awaited features:
1. Hiding Chrome's Reading list — It's a great news that now you can hide Chrome's Reading list directly from the browser. Previously, you had to hide it through the flag feature, but now you can quickly show or hide it by right-clicking on your browser's bookmark bar.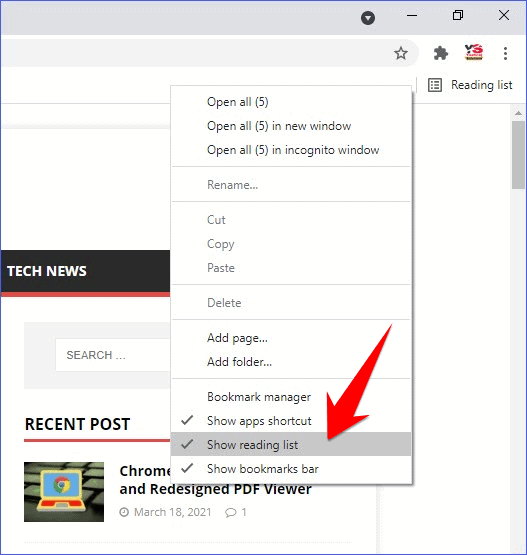 2. Always show full URLs — By default Google Chrome browser displays a truncated version of the URL in its address bar rather than its full URL. But you don't need to worry about it, thankfully, it is not mandatory and one can still view the full URL via right-clicking on the address bar and selecting "Always show full URLs".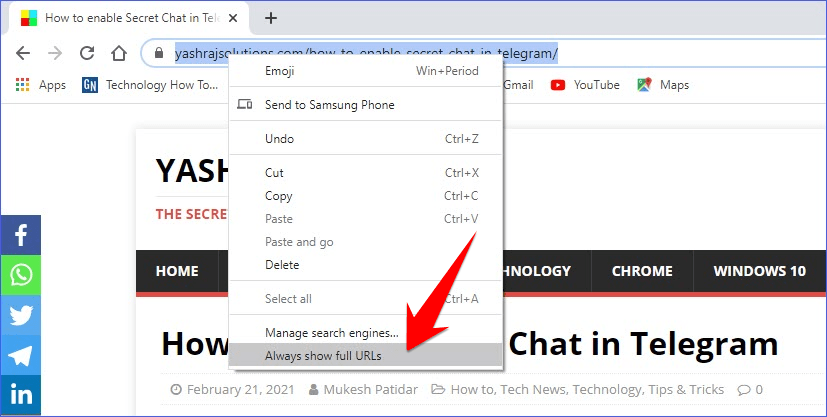 3. Copying content to the clipboard — This feature allows Chrome users to use clipboard keyboard shortcuts like Ctrl+C and Ctrl+V to attach files to an email, instead of relying solely on the drag and drop method. The feature is currently in the pipeline and is not yet available publicly. This feature is hidden behind a flag and available in the Chrome browser's 90 or higher version through this flag. In case you wish to try it out, you can head over to chrome://flags and enable the 'Clipboard filenames' flag.

After enabling this flag, click on the 'Relaunch' button in the bottom right corner. Once you click on the relaunch button, you'll be able to copy the files to your system using Ctrl+C keyboard shortcut and attach them as an attachment to an email with Ctrl+V. Now it's time to say goodbye to the dragging-and-dropping cumbersome method of the attachment button that forces you to search for a file each time. Simply copy and paste it into the body of the message.
The clipboard feature even lets you attach audio, PDFs, images, docs, text and zip files to an email.
So this was all about Google Chrome 90 is getting killer features, if you still have any questions regarding this, please drop your queries in the comments section below.
To watch our tech videos, please subscribe to our YouTube Channel: Yashraj Solutions
Also Read:
Chrome Released Reading list and Redesigned PDF Viewer
How to disable ads on Realme Phone
How to Show or Hide Home Button in Google Chrome