3 Best Offline Messaging Apps to Chat in 2021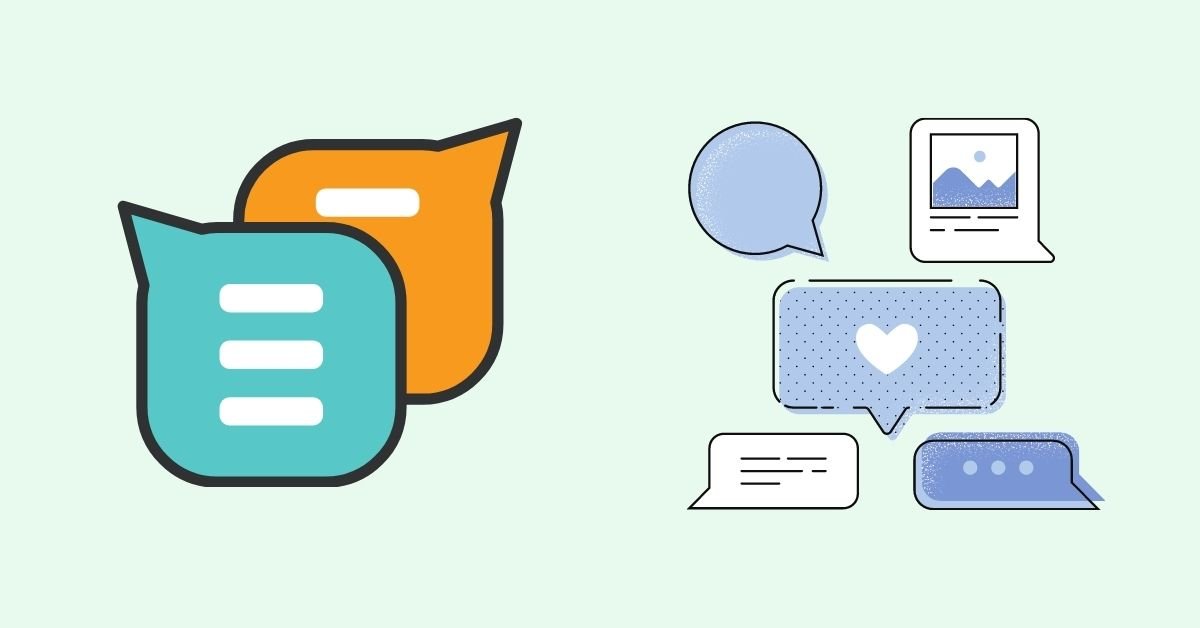 This article will guide you to learn about the 3 best offline messaging apps to chat with your neighbouring friends and relatives in case you don't have an active internet connection or poor connectivity. Apart from this, whenever the government shuts down internet services to curb the spread of misinformation in the entire or some specific part of your country.
In such a situation, these offline messaging apps will help you to stay in touch with your friends and loved ones. By using these apps, you can chat with them within a specific range over Wi-Fi or Bluetooth connectivity. The great thing about offline messaging apps is that they are secure and don't track your personal chats.
Here's a complete list of the best 7 offline messaging apps.
The signal is a Wi-Fi direct based offline messaging app. This app allows you to communicate without an active internet connection in a range of up to 100 meters. It is built for one-on-one or group chat. As stated by Signal app, messages sent through the app are delivered in a secure way. In short, the Signal offline app doesn't share your personal or group chat with any third-party because the registration of this app is completely offline.
The best part of this app is that you can share audio and video clips as well as photos with your friends and colleagues without any data plan. This messenger is very useful in any instance where the internet is not accessible, such as curfew, lockdown or when you run out of your data pack.
Since the Signal app uses Wi-Fi direct to transfer data at a rate of 250mbps, so large files can be shared quickly and easily.
User blocking and unblocking is the last and most important feature of this app.
Features:
It supports one-on-one or group chat.
It works without an internet connection or network.
Fully material designed UI.
It supports text, audio, photo and video instant messaging.
Communication via signal is secure.
Supports: Android
In contrast to the Signal app, this messaging app lets you chat or SMS privately without an active internet connection via Bluetooth.
By turning on Bluetooth, you can send offline messages to your friends and family members within 330 ft (100 m).
This app is ideal for one-on-one or multiple people to chat using mesh mode. All messages sent through the Bridgefy messaging app are encrypted.
Features:
It works without an internet connection.
It supports one-on-one, multiple users and broadcast.
Messaging done through Bridgefy is fully encrypted.
It works offline via Bluetooth.
Supports: Android and iOS
As mentioned by the Briar app, there are no advertisements or tracking. The source code of the app is completely open for anyone to inspect. The app has robust security to communicate, it doesn't rely on a central server to synchronize between users' devices. If your internet's down, Briar can sync your messages via Bluetooth or Wi-Fi. If your internet's up, the Briar app can sync messages via the Tor network to keep you protected from surveillance.
The app supports private chat and group chat, as well as blogs. Tor network is a built-in feature of this app.
Features:
Peer-to-peer encrypted messaging.
Messages are stored securely on your device locally, not in the cloud.
No internet connection is required to connect to a nearby device.
It's open source and free.
Supports: Android
So it was all about the 3 best messaging apps to Chat Offline, if you still have questions about it, please drop your queries in the comment box.
If you enjoyed this article, I would be grateful if you would help share it with friends and family members or share it on Facebook, Twitter, WhatsApp.
To watch our tech videos, please subscribe to our YouTube Channel: Yashraj Solutions
Also Read:
How to enable Secret Chat in Telegram
How to create a bootable pendrive on mobile