WhatsApp's New Feature Lets You Remove Video Sound Before Sending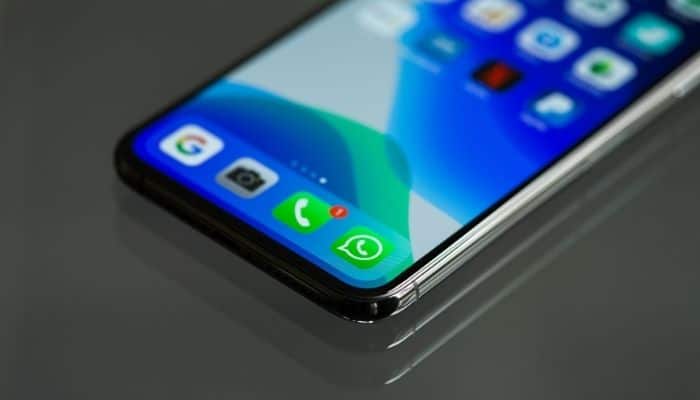 It is a piece of good news that instant messaging WhatsApp is rolling out a new feature that will let you remove audio from your videos before uploading or sending them on your WhatsApp status or in a chat.
As we all know, prior to this feature, WhatsApp had rolled out a bunch of interesting and useful features such as dark mode, deleted messages, search the web, multi-device support, group video calls , disappearing messages and so on to provide its users a better and dedicated experience.
The Mute video feature is one of the best features that allows you to remove or extract the sound from a video clip before uploading it on stories or in an individual chat.
Related Post: Dark Mode Feature Available Officially for WhatsApp Web (How to enable it)
If you would like to share videos on WhatsApp sans audio then the mute video feature can turn out to be handy especially when your video contains some unwanted noise. So far, you had to rely on the third-party video editing apps to detach or remove audio from videos. Furthermore, the process of extracting audio from video with any third-party application is time-consuming and complex.
The mute video attribute is currently available for Android users on the latest version of 2.21.5.10 or above on WhatsApp.
How to use WhatsApp's Mute Video Feature
1. First, update your WhatsApp to the latest version from the Google Play Store on your Android device to get the mute video feature.
2. Now open any WhatsApp chat.
3. After opening the chat window, click on the attachment icon 📎 at the bottom of the screen.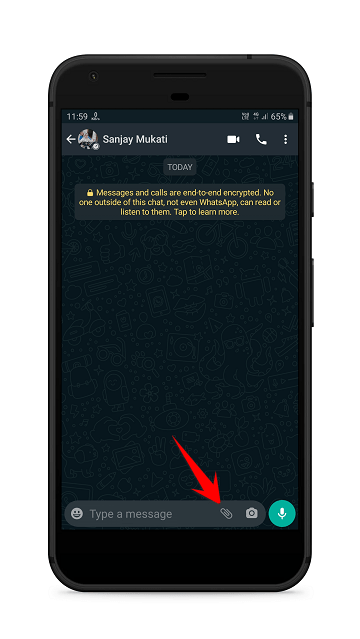 4. Next, tap the camera icon if you want to record a video or tap on the gallery icon to select a video from your device. Alternatively, you can select the desired video through the camera roll.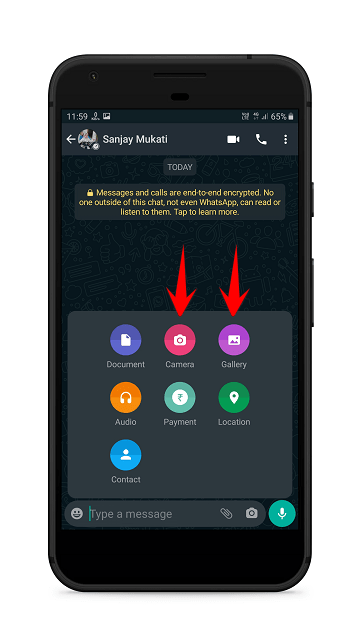 5. Upon selecting or recording the video, the WhatsApp video editor screen will open, and you can edit your video here. Now tap on the speaker icon 🔈 in the top-left corner to remove sound from the video. Once done, you can share the video without sound or audio on WhatsApp.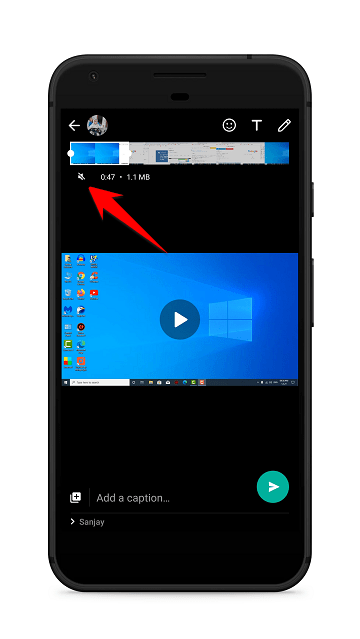 So this was all about how to send videos without sound or audio on WhatsApp, if you still have any questions regarding this, please drop your queries in the comments section below.
If you enjoyed this post, I'd be very grateful if you'd help to spread it to your friends and family members or share it on Facebook, Twitter, WhatsApp, LinkedIn and Instagram.
To watch our tech videos, please subscribe to our YouTube Channel: Yashraj Solutions
Also Read:
Microsoft Edge Is Getting Vertical Tabs And A New History View Button
How to disable ads on Realme Phone