WhatsApp is rolling out a new archive feature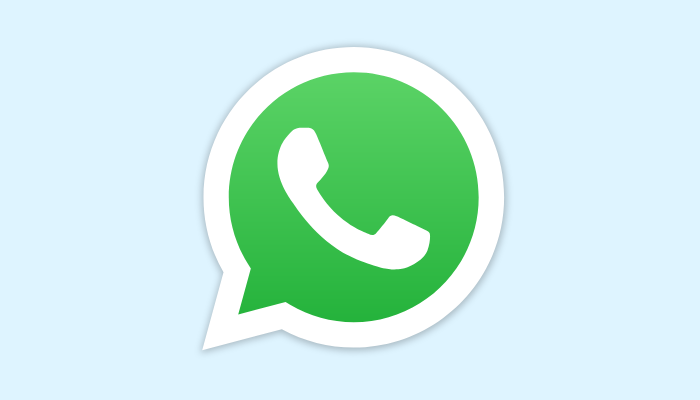 Facebook-owned instant messaging platform WhatsApp is the most used social messaging app in the world, and it has more than 2.5 billion active users worldwide. The WhatsApp company usually launches a host of new and interesting tools and features every now and then to make your chat experience easier and better. Now it's time to enjoy WhatsApp's New Archive feature.
As per the latest WABetainfo news that WhatsApp has started rolling out a new feature called 'New Archive' on WhatsApp beta version 2.21.11.1 for Android users. Currently, this feature is in development and is being rolled out to some specific WhatsApp beta tester users only and is not yet available publicly. There is nothing else in the New Archive feature, it is an upgraded version of the old archive feature.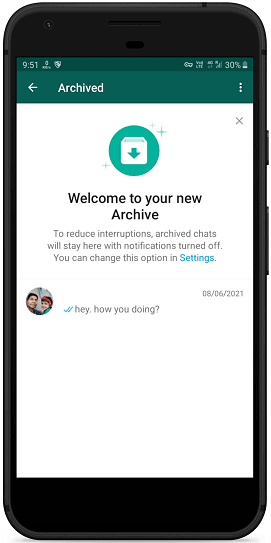 WhatsApp's archive feature helps us organise our chats in a better way by decluttering unnecessary chats from the chat list. However, the old archive has some drawbacks as it has to be accessed by scrolling to the bottom of your chat screen, apart from this, it also displays archived chats that pop up on the chat screen whenever you get a new message in the archive chat. So the old archive is not a permanent solution to hide unwanted and annoying chats from the chat screen.
The new and updated archive feature now keeps all your archived chats hidden forever. This means that when you move chats to the new archive, it will automatically mute them and you won't receive any notification whenever new messages arrive.
If you want to enable this option, then you can enable this new feature by following these steps:
How to Enable New Archive Feature on WhatsApp?
1. After updating the WhatsApp beta to the latest version, open it and tap the three-dot (⋮) icon in the top right corner.
2. Now tap the Settings option from the drop-down menu and open the Chats option.
3. Under the "Archived chats" header, toggle the "Keep chats archived" option to enable it.
4. Finally, long-press any chat from the chat screen to archive it, then tap the "Archive chat" icon from the top menu.
After tapping on the Archive chat icon, the "Archived" chat cell will move to the top of your chat list, indicating how many chats are in your archive that have received new messages in.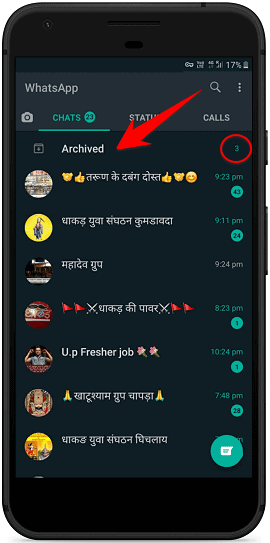 Note that you can also access the Keep Chats archived option in the archive section, so you don't have to explore WhatsApp Settings.
If you no longer want to use this feature, you can simply toggle the same settings to the Off position. Subsequently, any archived chat will be unarchived if it gets new messages, as before, and the archived chat cell will be moved to the end of your chat list again.
Apart from this, WhatsApp is also working on voice voice message reviews, audio message playback speed and sticker suggestions features.
So this was all about WhatsApp's New Archive Feature, if you still have any questions regarding this, please drop your queries in the comments section below.
To watch our tech videos, please subscribe to our YouTube Channel: Yashraj Solutions
Also Read:
WhatsApp Gains Advanced Search Mode
Chrome for Android gets a built-in screenshot tool