How to Use WhatsApp on Multiple Devices without Your Smartphone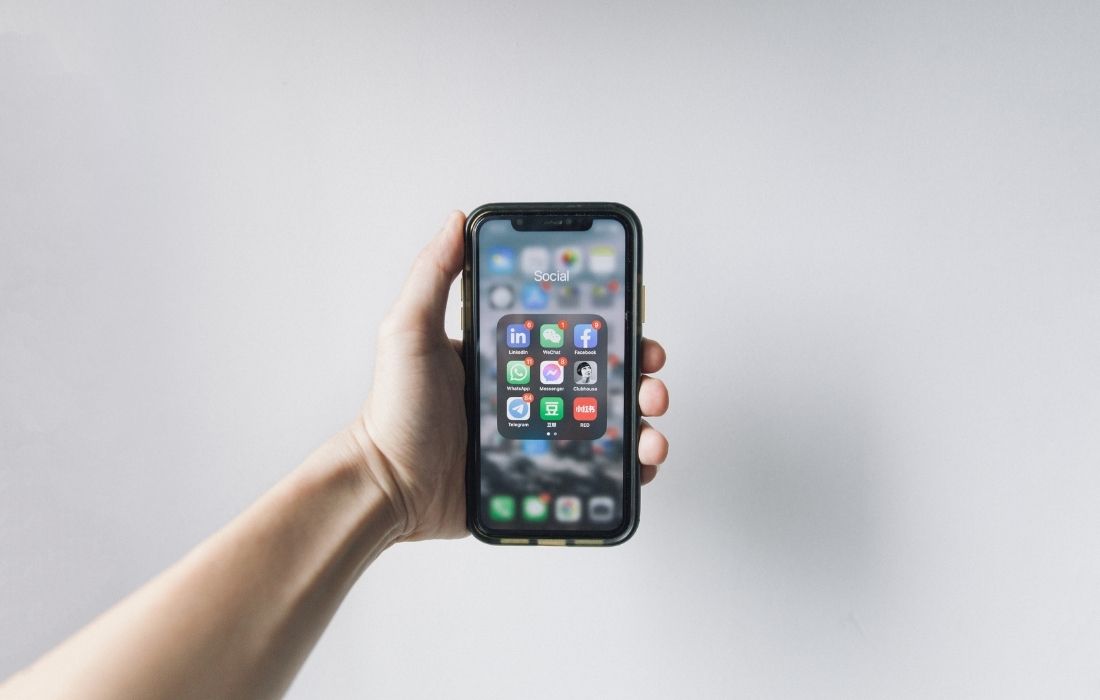 Facebook-owned instant messaging platform WhatsApp is rolling out a multi-device feature that allows you to use the instant messaging app on up to four non-smartphone devices, such as desktops, laptops, web browsers and other devices.
Back in July 2021, WhatsApp first introduced a multi-device feature for its beta version tester users. As its name indicates, it enables you to link up to four different devices at a time. The most anticipated multi-device feature of WhatsApp has now started launching for its stable version of WhatsApp users on both Android and iOS.
Prior to the introduction of the multi-device feature, you were unable to link any secondary devices. But as of now, you can use this feature to connect your phone to up to four devices. Other than that, you will no longer need to keep your smartphone near the linked device or online to use WhatsApp on web or desktop devices.
How to Use WhatsApp on Multiple Devices
Here's what you need to do to enable WhatsApp's multiple device feature.
1. Launch WhatsApp on your mobile device.
2. Now, tap on the three-dot (⋮) in the top right corner.
3. Next, from the drop-down menu, select "Linked devices".
4. After that, tap on the "Multi-device beta" option.
5. Then tap on the "JOIN BETA" button.
6. Finally, go back to the previous screen and tap on the "LINK A DEVICE" button.
Thus, you can now access multiple devices at the same time without staying your main device online.
The following image shows the multi-device feature live in action on smartphones.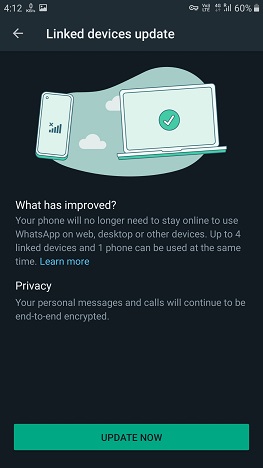 Linked devices on WhatsApp will allow you to send and receive messages for up to 14 days unless you log out of the device manually. Sometimes this feature comes in handy to access WhatsApp through linked devices in case you lose your primary device or your phone's battery runs out, or the device is switched off.
WhatsApp Multi Device Feature Has Some Limitations
However, this killer feature has some of its own limitations for iOS WhatsApp users. At present, it does not allow them to use some of its features, while Android users have no such restrictions.
The following features on multiple devices are not supported on iOS devices:
It does not allow you to view live locations on linked devices.
You're not able to clear or delete chats on linked devices.
You won't be able to access WhatsApp on tablets.
It won't let you create or view broadcast lists on linked devices.
The link preview feature will also not be supported on WhatsApp Web.
If someone is using a very old version of WhatsApp on their device, then you cannot message or call them.
So this is how to use WhatsApp on multiple devices without your smartphone, if you have any further questions, please leave them in the comments area below.
If you enjoyed this post, I'd be very grateful if you'd help to spread it to your friends and family members or share it on Facebook, Twitter, WhatsApp, LinkedIn and Instagram.
To watch our tech videos, please subscribe to our YouTube Channel: Yashraj Solutions
Also Read:
WhatsApp's New Feature Lets You Remove Video Sound Before Sending
How to stimulate ghost or fake calls in Truecaller