How to use Google Search to Recharge your Prepaid Mobile Number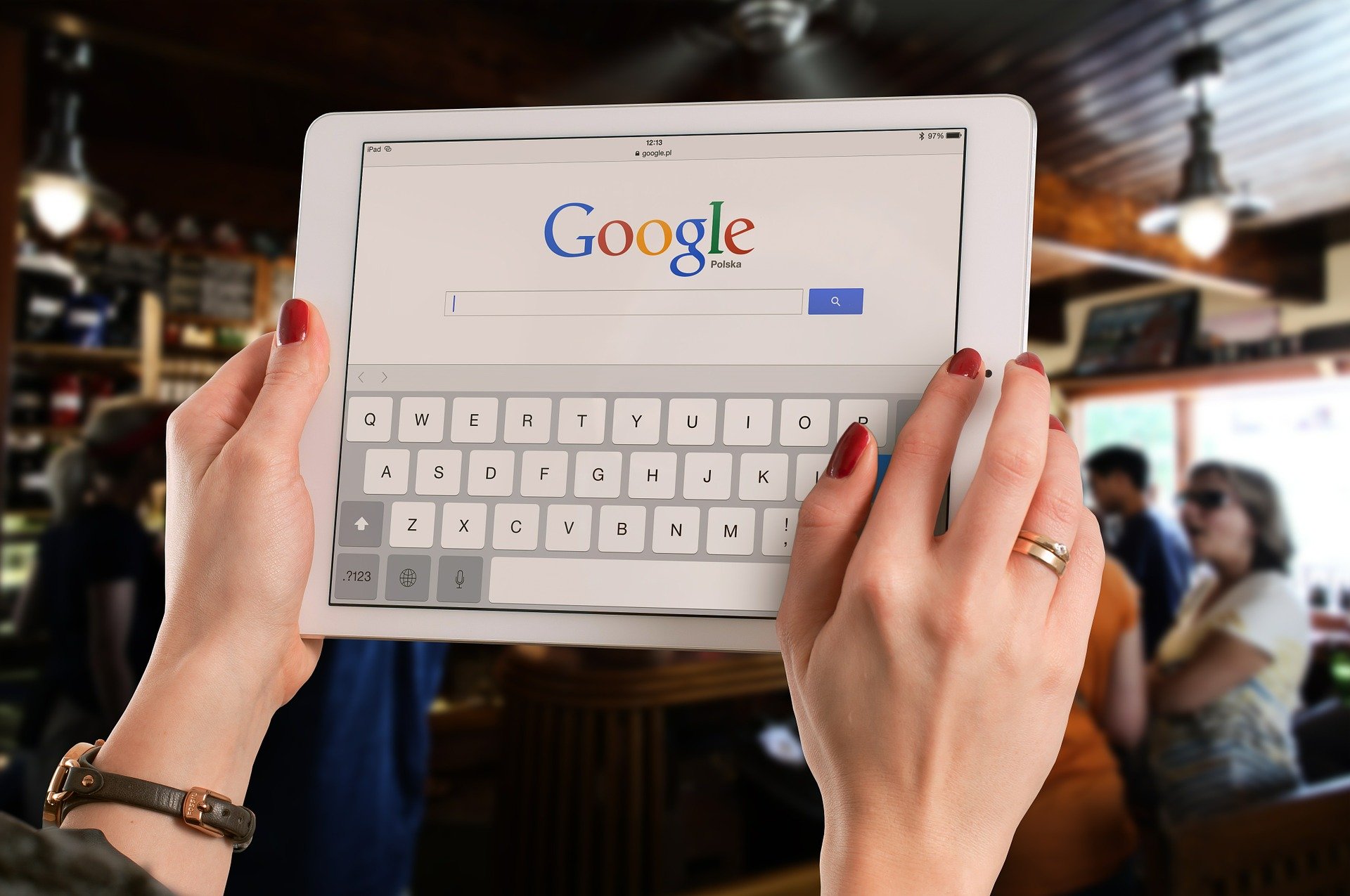 It is fair to say that the Google Search Engine is the undisputed king of the Internet world. Among the plethora of new features, Google has recently made another feather in its cap. This feature is exclusively available to Indian Internet Users. You can now recharge your Prepaid SIM Card or Prepaid Mobile Number directly from the search results.
Apart from this fabulous facility, you can also browse the plans of all major telecom operators including Airtel, Idea, Reliance, Jio, BSNL, MTNL, Telenor, Vodafone and so on.
These are simple steps to recharge your prepaid number using Google search:
Note: It is valid only for Indian mobile users. Moreover, it is only valid for prepaid numbers and not for postpaid users.
1. To recharge your SIM Card or Prepaid Mobile Number – Simply type phrases such as "Prepaid recharge", "Prepaid mobile recharge", "SIM recharge", "Mobile recharge" or other related queries to recharge in the search bar of Google App or Chrome Browser.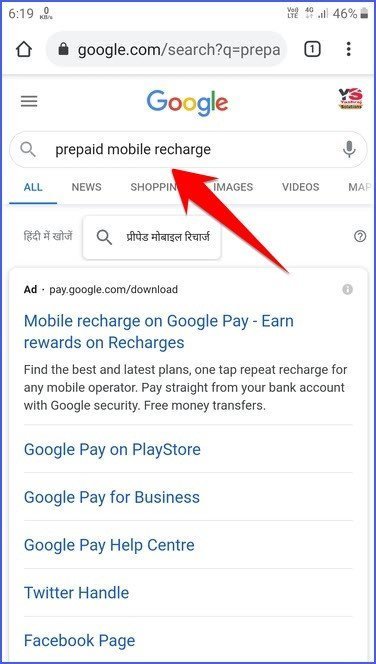 2. The mobile recharge section will be shown in the Google Search Results.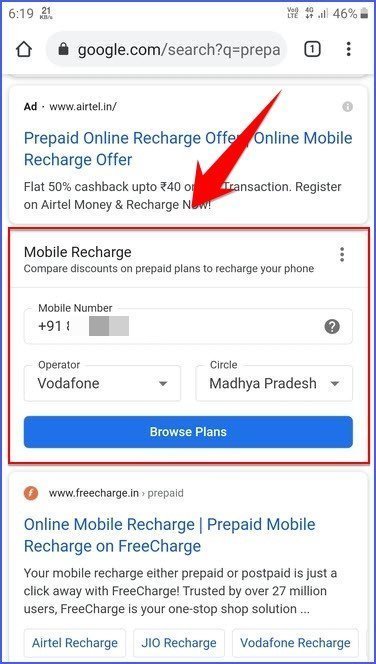 3. Google will automatically pick up the mobile number associated with your Google Account.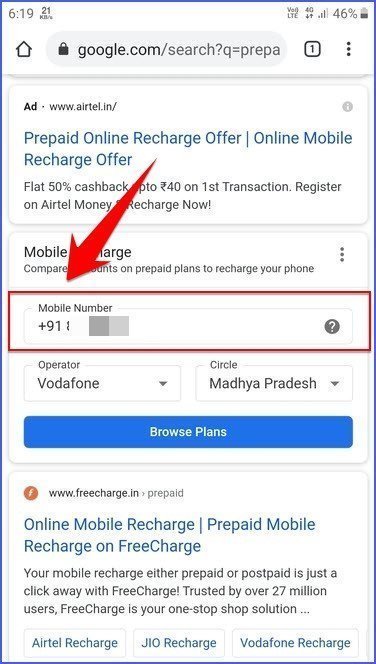 4. Here you can change the number to recharge to the other numbers.
5. Here you will have to choose an appropriate plan from the Browse Plan Button. It will list all the available plans of a particular mobile number operator.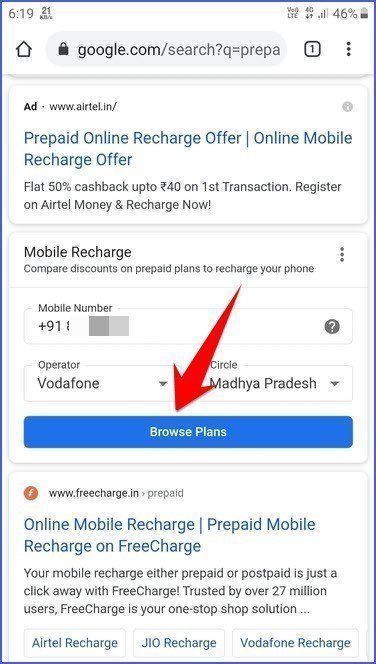 6. After choosing the plan, it will carry you to the checkout page. Here presently are three options available: Freecharge, MobiKwik, Google Pay and Paytm.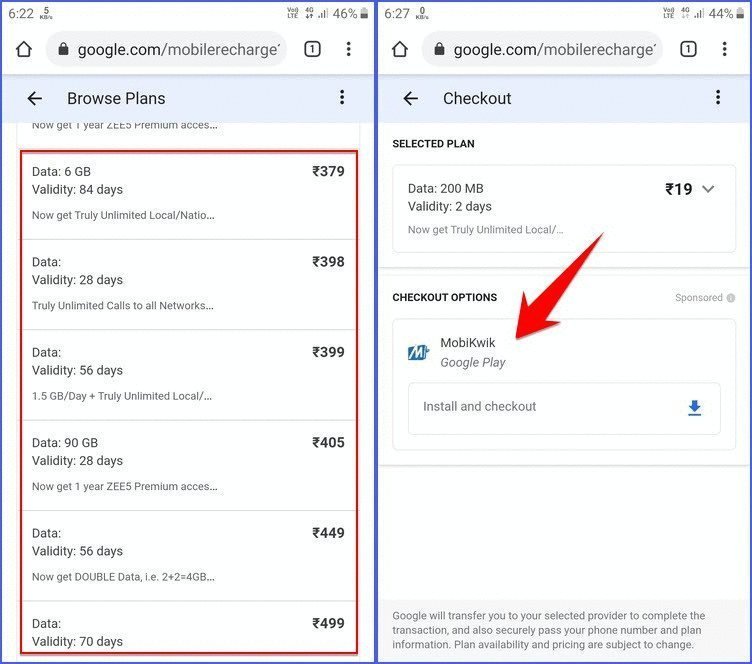 7. Finally, tap on the desired app to recharge. (It will redirect you to the Google Play Store if the app is not installed on your device.)
To watch our tech-related videos, please click here: Yashraj Solutions
Also Read:
NewPipe The Best YouTube Alternative
How to Skip YouTube Ads Automatically