How to use chrome clean up tool to remove viruses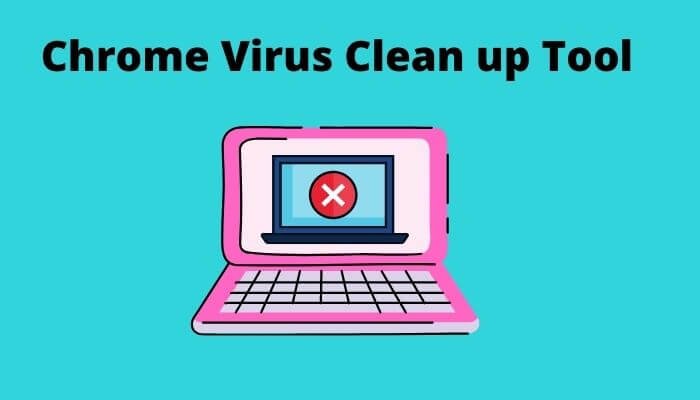 The Chrome browser is one of the best browsers right now which comes from the tech giant Google. It is an undisputed king of the web browsers. It's lightweight, fast, secure, up to date and packed with modern features as well. Apart from this, it is open source and available for all sorts of platforms. Sometimes award-winning antiviruses fail to detect unwanted extensions, toolbars, adware, glitches and modifications too.
While working on the chrome browser, if you're experiencing any of these issues:
Pop-up ads and New Tabs.
Your Homepage and Search Engine keep changing itself.
Unwanted Chrome extensions.
Undesirable or Unwanted Toolbars.
General slowness in your browser.
It often crashes and unprogressive.
The Chrome clean-up tool is an in-built feature that removes harmful extensions, toolbars, slowness, and makes your browser neat and clean and so on.
Chrome's clean up tool timely check for any suspicious issues it's own. You can also manually check for these issues by following these steps:
1. Open Chrome and click on the three dots (⋮) at the top-right corner and then click on the "settings".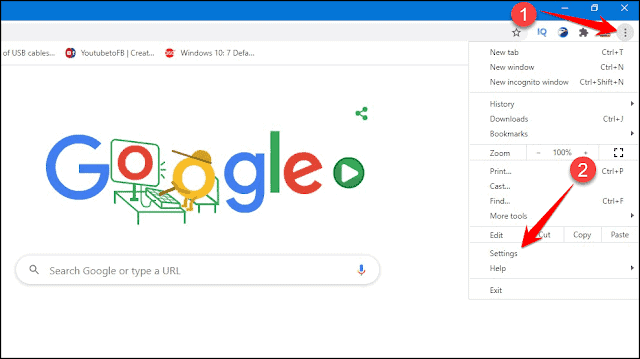 2. After clicking on the "settings", the settings page will open. Now scroll to the bottom of the page and click on the "advanced" option.
3. After clicking on the "advanced" option, scroll a bit down to the page and then you might be able to see the "Reset and clean up" section. Now Under "Restore settings to their original defaults," click Clean up computer.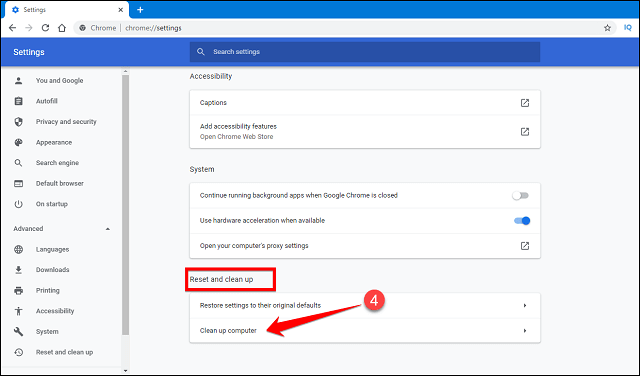 4. After clicking on the "Clean up computer", the cleanup computer page will open and finally click on the "find" button. It will check for harmful software on your computer by scanning. The scanning process can take several minutes to finalise. If any harmful software is found, it will give an option to remove it.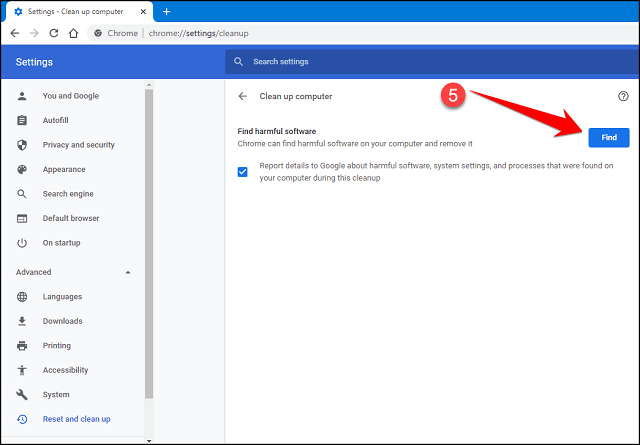 Note:- You can also access Chrome's "clean up tool" by entering chrome://settings/cleanup in the address bar of your Chrome browser.
This is all about how to use the Chrome clean up tool to remove viruses, still if you have any doubts you can drop your queries below in the comment box.
If you enjoyed this post, I'd be very grateful if you'd help to spread it to your friends and family members or share it on Facebook, Twitter, WhatsApp, LinkedIn and Instagram.
To watch our tech videos, please subscribe to our YouTube Channel: Yashraj Solutions
Also Read:
Google Chrome is Rolling Out Secure DNS for Safe Browsing
Google Chrome Gains New Badge Feature on Menu Items