How to use built-in-ad blocker in Google Chrome
Hello, readers good morning, in today's post I'm gonna show you how to use a built-in-ad blocker in Google Chrome. When you visit a website and see a lot of annoying ads and pop-ups it distracts your focus and concentration as well.
Apart from this, there are malicious ads with malware, scams, and viruses which access your personal data from your PC. Website ads are a major source of income for web browser developers. On the Chrome Web Store, there are many third-party extensions and plugins to stop ads but sadly they also collect our personal data for advertising and marketing purposes.
If you don't want to install a third-party extension, then you can use Google Chrome's built-in ad blocker to block annoying ads and pop-ups. Though the built-in ad blocker is not as good as some of the ad-blocker extensions, it can block most of the video ads, malicious ads, and pop-ups too.
Steps to block Ads on Chrome:
1. Open the site in Google Chrome Browser.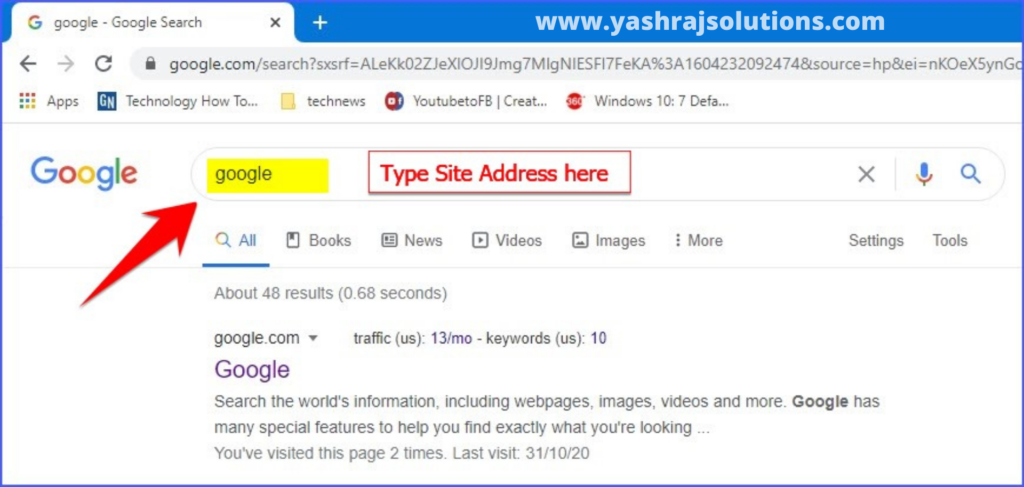 2. Now in the address bar, click the padlock beside the URL bar.
3. Next, click on 'site settings'.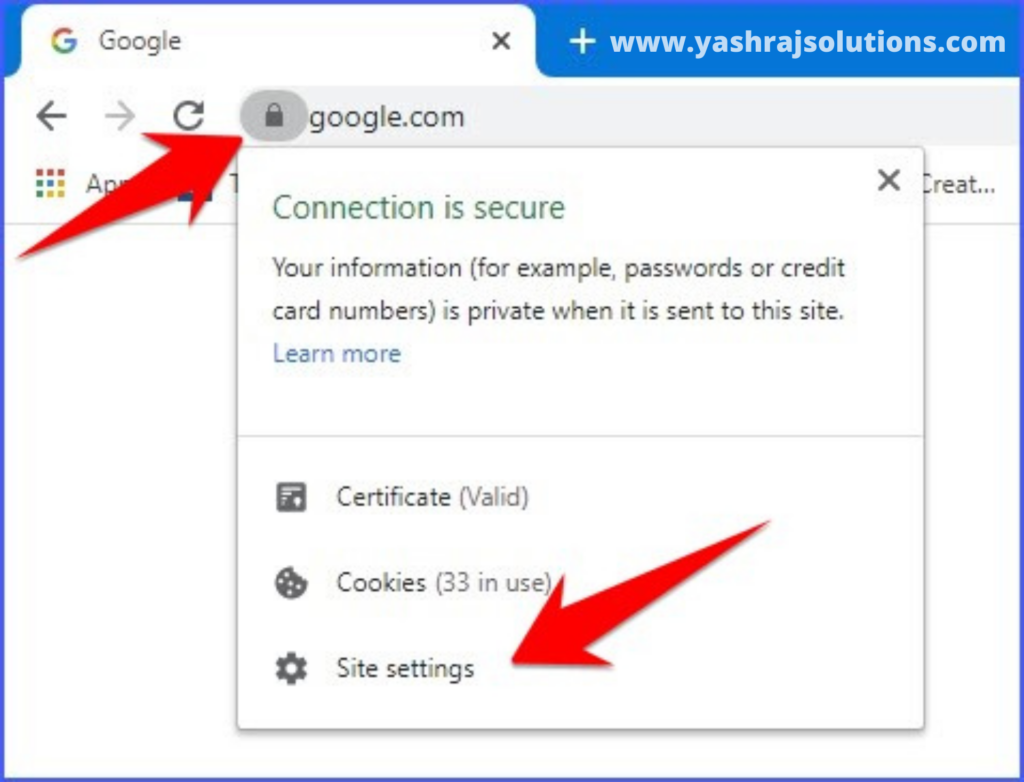 4. The 'Site Settings' page will open separately and scroll down to find 'ads'.
5. By default, it will be 'Block (default)'.
6. Choose 'Block' from the -down menu.
7. You can now close the settings tab.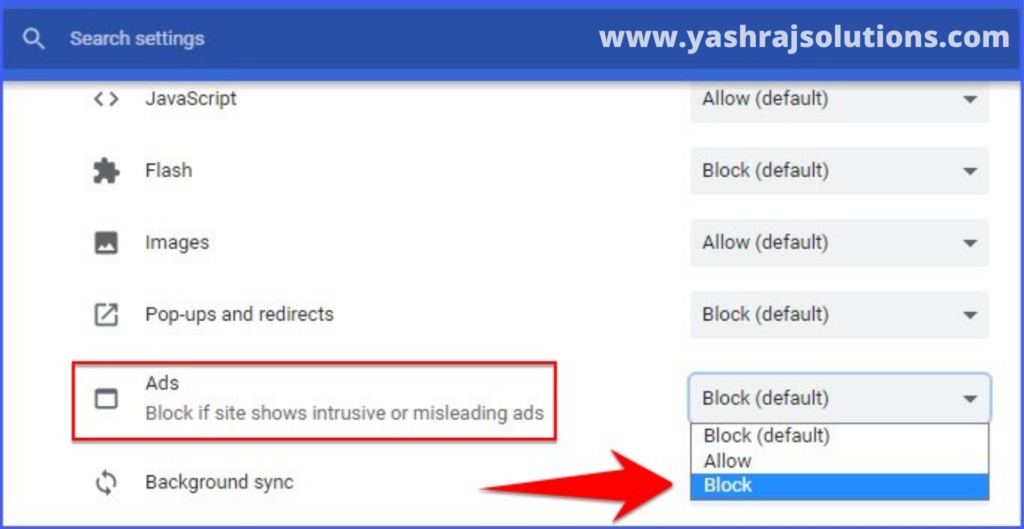 8. Now 'Reload' the page to apply your updated settings to the site.

So this was all about Google Chrome's built-in ad blocker to stop ads. If you still have any doubts related to this, please drop your queries in the comments section below.
To watch our tech videos, please click here: Yashraj Solutions
Alos Read:
Google Chrome brings a new smart, customizable toolbar shortcut
Chrome for Android gets a built-in screenshot tool
How to Show or Hide Home Button in Google Chrome