how to test internet speed with google search results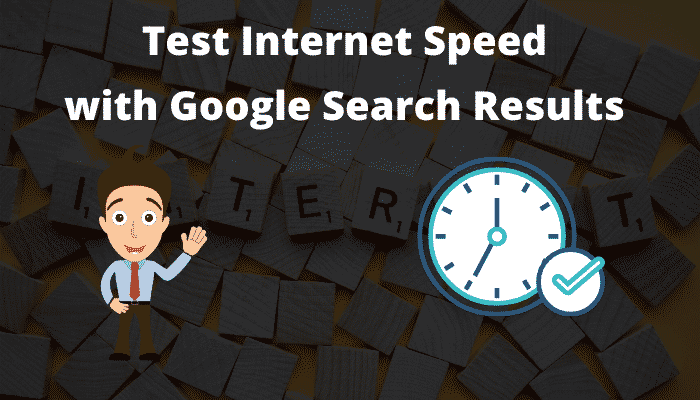 Google is considered the world's largest tech company and it is adding a new feather in its cap every day. The tech giant added tons of new tools to its search to enhance productivity. Internet speed checker tool is one of the tools which help us to determine how much internet speed we are getting right now.
There are many apps available on Google Play Store to find out the internet speed but they are not easy to use and need technical knowledge. Apart from this, they occupy the device's storage and collect users' online data for advertising purposes.
Related Post: How to use Google Search to Recharge your Prepaid Mobile Number
If you're one of those who are fed up with slow internet speeds and decided to MNP your SIM card, before doing so, you can check your current internet speed with google search results in under 30 seconds without installing any third-party apps on your Android device.
Google offers a simple and fast tool for doing this and all you have to do is a google search only. The test measures internet speed in megabits per second (Mbps) and you can measure your internet speed up to 700 Mbps. The higher the Mbps count means the better the speed. You may also see "Latency" in the test results. This means how quickly you get a response from your server, and it is measured in milliseconds (ms). Here the lower your latency number, the better speed you are getting.
Here's, how does it Work ?
Before running the test, bear in mind that your IP addresses will be shared with M-Lab, which Google has partnered with to produce this test.
1. Open your browser and type "internet speed test" in the address bar and go.
2. There will be a box labelled "Internet speed test" at the top of the search results. Now click on the blue "RUN SPEED TEST" button at the bottom of the box.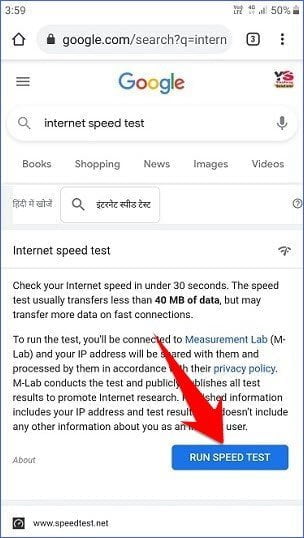 3. After clicking on the "RUN SPEED TEST" button, a new pop-up will appear with a speedometer. This test will start measuring your download speed along with your upload speed. You don't have to do anything, it is an automatic process.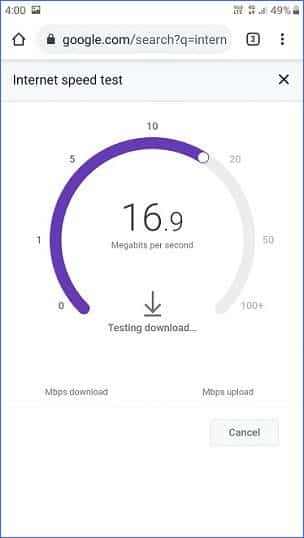 4. Your results will be displayed once the test is finished.
Also, you should know one more thing that your internet speed may vary, it depends on how many devices are connected to your network and how close you are to your router or network.
This is all about how to test your internet speed with google search results, still, if you have any doubts you can drop your queries below in the comment box.
If you enjoyed this post, I'd be very grateful if you'd help to spread it to your friends and family members or share it on Facebook, Twitter, WhatsApp, LinkedIn and Instagram.
To watch our tech videos, please subscribe to our YouTube Channel: Yashraj Solutions
Also Read:
How to compress PDF files size for free
What is caret browsing and how to turn on or off in Mozilla Firefox?