How to recover deleted contacts or mobile numbers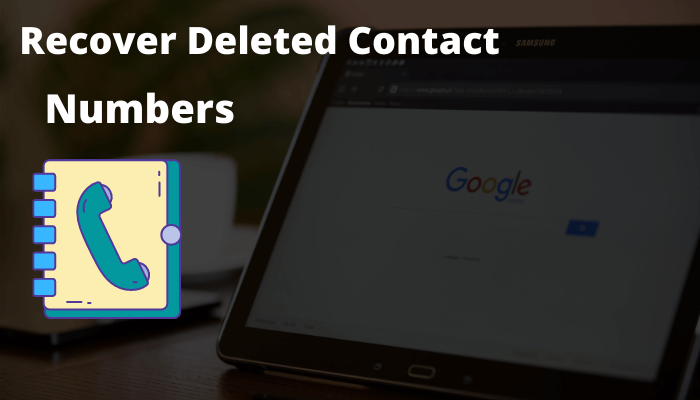 Nowadays, the only way to keep in touch ourselves with our friends, family members and far-flung relatives is contacts or mobile numbers. What happens if you by mistake deleted some of your contacts from your phonebook?
You don't need to worry too much about your deleted contact numbers. There is a way to recover the deleted contact numbers in a few clicks. The deleted contact numbers can be retrieved through Google Contacts Undo Changes in-built feature.
Related Post: How to use Google Search to Recharge your Prepaid Mobile Number
The Undo Changes tool can be accessed on desktop, smartphones and iOS as well. Google Contacts automatically takes a backup of saved contact numbers to the linked account with our device, including other information in case they are available such as email IDs and so on. This is a very simple way to restore deleted contacts from your Google Account.
How to recover deleted contacts?
To recover deleted contact numbers, follow these steps:
Step-1: Navigate to contacts.google.com in your browser and log in with the Google Account which linked with your device. Contacts.google.com can be from Google App icon present at the top right corner of your Google Chrome browser.

Step-2: Now click on the cogwheel icon from the top right corner and out of the two options choose Undo Changes.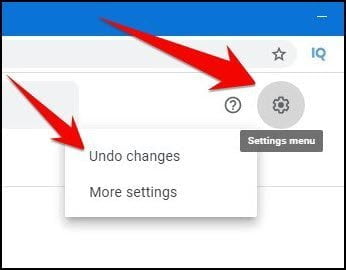 Step-3: After clicking Undo Changes a new window will open. The default time frame is from 10 minutes to a week ago. However, if you select Custom at the bottom, you can manually add how long ago you want to revert your contacts, maximum within 30 days.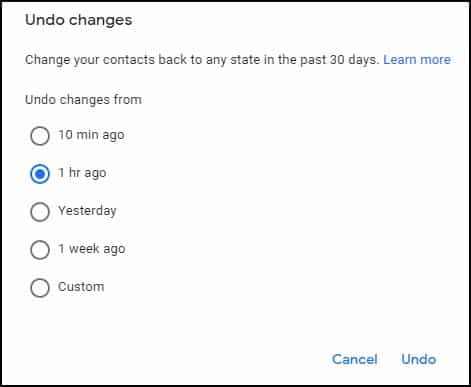 Step-4: Once you've selected an appropriate time frame, simply click on the Undo button present at the bottom of the window.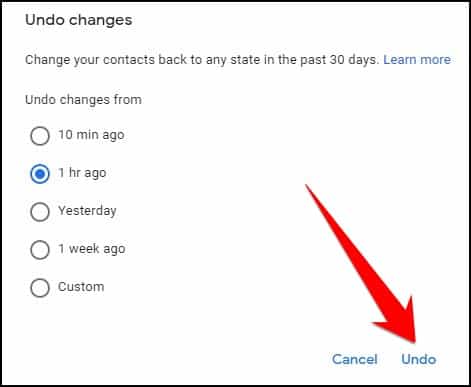 Finally, your deleted contact number from the selected time frame will be restored or briefly recovered on your device.
This is all about how to recover deleted contacts or mobile numbers still, if you have any doubts you can drop your queries below in the comment box.
If you enjoyed this post, I'd be very grateful if you'd help to spread it to your friends and family members or share it on Facebook, Twitter, WhatsApp, LinkedIn and Instagram.
To watch our tech videos, please subscribe to our YouTube Channel: Yashraj Solutions
Also Read:
Google Chrome is Rolling Out Secure DNS for Safe Browsing
How to Enable Two-Page View Side by Side for PDF in Google Chrome