How to Disable Animations to Make Windows 10 Faster, Smoother
In this post, I'm gonna explain a hidden feature of Windows 10 which will help to make your PC snappier, faster and smoother. Windows 10 is the latest operating system (OS) of the giant tech company Microsoft and most of the systems running on it. Windows 10 is a different operating system from other versions of operating systems, especially in the area of performance and features, too.
Even after Windows 10 is a feature-packed operating system some of its features are very useful and handy whereas some are merely useless. These useless features slow down your PC's performance a bit slow down. Animations feature plays a great role in making your operating system slow. Animations are good to look to our eyes but waiting for them to load can make processes of our system slow and lag.
If you'd like a buttery, faster and smoother system, you can disable Windows animation for an instant and faster system experience.
These are the steps to disable animations in Windows 10:
1. First of all, click the Start Menu Button, and then click on the gear icon to open the "Windows Settings".
2. On the Windows Settings page, you will have to click on the "Ease of Access" menu.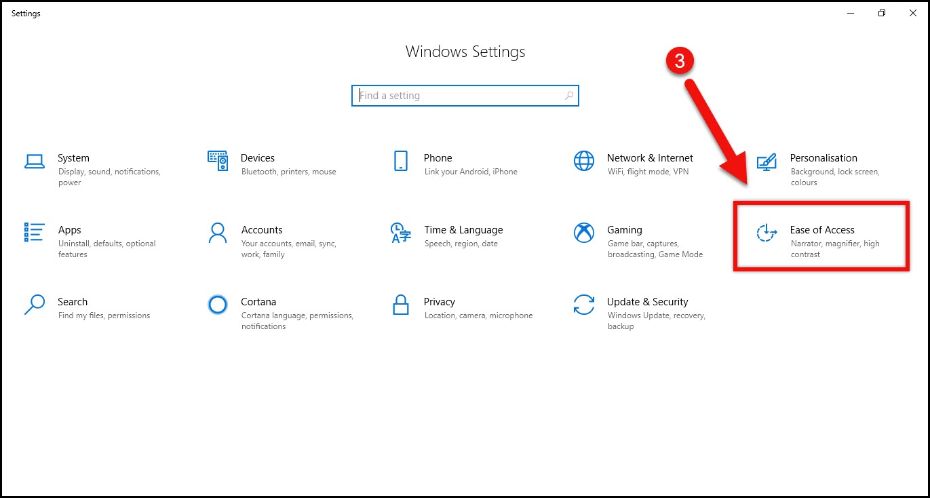 3. After clicking on the Ease of Access menu, the display page will open in a new window. On the display page, you have to locate "Simplify and personalise Windows" and turn off the "Show animations in Windows".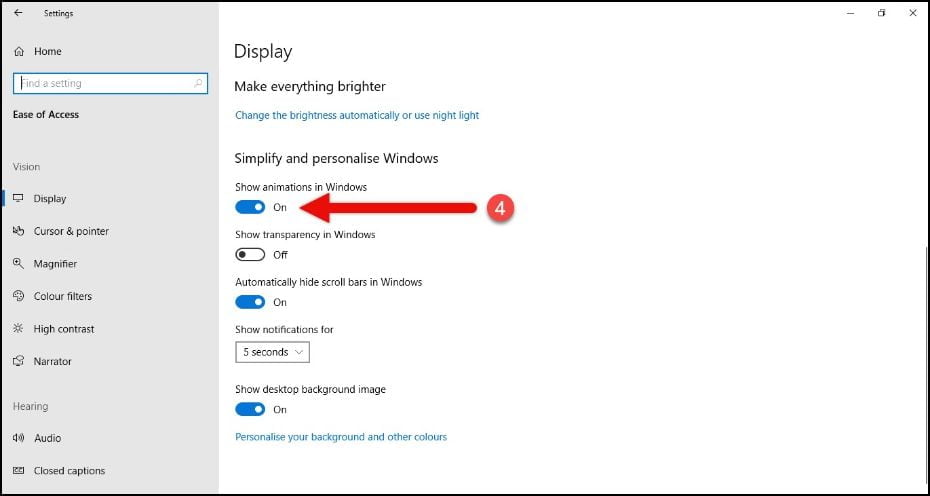 After turning off show animations in windows, you can experience a buttery, smoother and faster system as it removes all animations which use CPU to load and process.
This is all about how to disable/turn off animations in Windows 10 still you have any questions related to this, please drop your comments in the comments box below.
If you enjoyed this post, I'd be very grateful if you'd help to spread it to your friends and family members or share it on Facebook, Twitter, WhatsApp, LinkedIn and Instagram.
To watch our tech videos, please subscribe to our YouTube Channel: Yashraj Solutions
Also Read:
How to Enable Fast Startup in Windows 10 to Speed Up Boot Time
How to Remove Protection History from Windows Defender