YouTube makes it easier to exit fullscreen videos with a swipe down gesture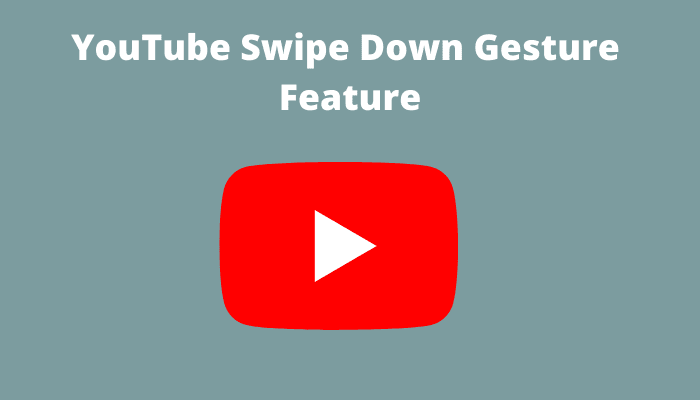 As you know, YouTube is a video sharing service and the world's second-largest search engine that allows you to watch, like, comment and you can post your own videos. And it has always been a source of entertaining content in different languages. Moreover, 5 million videos are watched every day all over the world.
YouTube is constantly renovating its mobile app to make your YouTube viewing experience easier and better.
Lately, YouTube has incorporated some awesome features for its mobile app such as incognito mode, time watched, autoplay next video, dark theme, muted playback in feeds, bedtime reminder, break reminder, pause search history, pause watch history, clear watch history and clear search history as well.
Related Post: How to Skip YouTube Ads Automatically
YouTube is now getting a new swipe down gesture for exiting full-screen viewing mode with a single swipe. The swipe gesture feature is in action and seems to be available via a server-side update.
The swipe feature is a fairly new feature to the user interface (UI) of the YouTube app. Following the update to the UI, users will have better controls over fullscreen viewing in the latest version of the YouTube app.
If you want to use the new swipe down gesture feature, then you will have to update the YouTube app from Google Play to the latest version. Alternatively, you can join the beta program on YouTube to get the latest updates and features.
Prior to this update, users had to tap on the video screen once for the controls to appear and then tap on the tiny square icon in the bottom corner of the right hand to exit fullscreen mode. Swipe gestures make it easier to leave fullscreen playback without extra taps.
With the new swipe down gesture, you're able to swipe in a downward direction anywhere on the playback screen with a single swipe.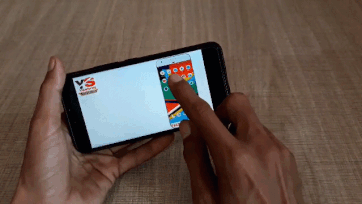 So this was all about YouTube making it easier to exit fullscreen videos with a swipe down gesture still, if you have any doubts you can drop your queries below in the comment box.
If you enjoyed this post, I'd be very grateful if you'd help to spread it to your friends and family members or share it on Facebook, Twitter, WhatsApp, LinkedIn and Instagram.
To watch our tech videos, please subscribe to our YouTube Channel: Yashraj Solutions
Also Read:
How to upload videos on YouTube: Android and iPhone
How to Skip YouTube Ads Automatically