WhatsApp Audio Messages Playback Speed Feature 2021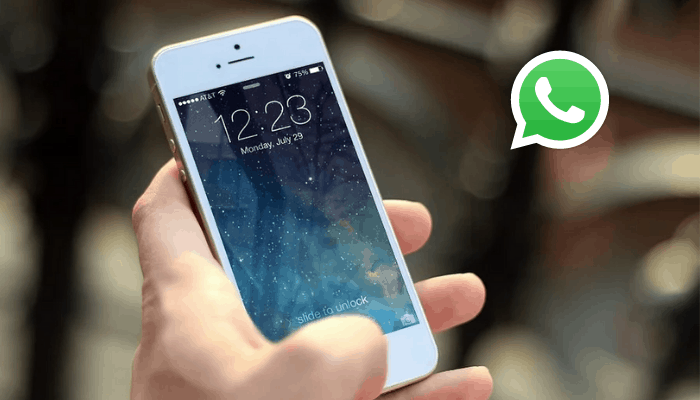 Facebook-owned WhatsApp has brought a bunch of new features to make your chatting experience better and easier including picture-in-picture mode, swipe to reply, fingerprint lock, frequently forwarded label, consecutive voice messages, share WhatsApp status on Facebook or Instagram, QR Code as well as WhatsApp Payment.
It is a piece of good news that instant messaging WhatsApp is working on a feature that allows its users to change different playback speeds to listen to voice messages on mobile devices.
This feature is currently under testing mode and there is no definite release date for the feature yet. The playback speed feature is available to some selected WhatsApp beta tester users worldwide.
Related Post: WhatsApp's New Feature Lets You Remove Video Sound Before Sending
With the new feature, there are three different playback speeds available for voice messages for Android as well as iOS users. WhatsApp's beta tester users can now choose to play audio or voice messages at 1.5x, and 2x or can listen to them at a standard or default speed.
If you're interested in trying the audio playback speed feature, you will need to install the latest beta version 2.21.9.10 of the app to get this new feature.
How to Use the Voice Messages Playback Speed Feature on WhatsApp:
1. Open WhatsApp on your mobile device after updating to the latest beta version.
2. Now, head over to the chat in which you got a voice or audio message.
3. After the above steps, tap on the pause/play button ▷ to listen to the audio message.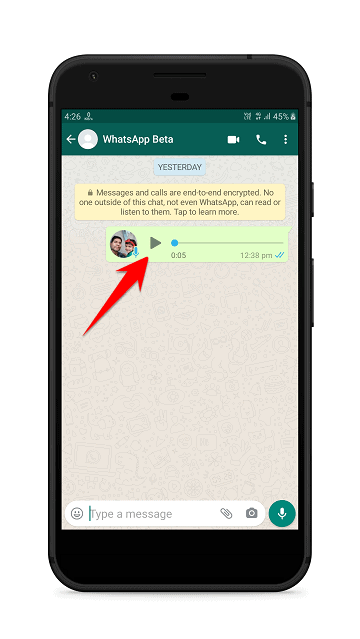 4. Finally, tap on the speed level option to change the audio playback speed.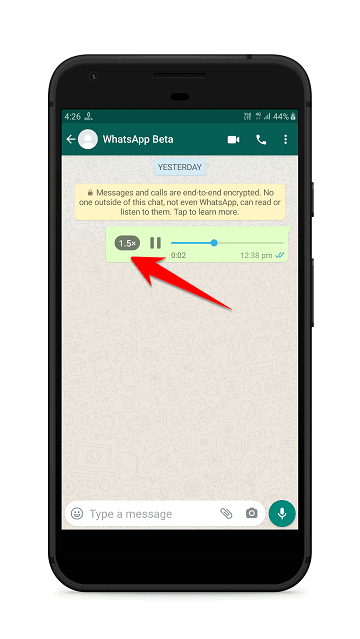 So the first tap will make the speed by 1x, the second by 1.5x, and the third one by 2x. However, there is no such option for a slower playback speed for voice messages right now.
Other than this feature, WhatsApp is also working on a new feature that allows you to review voice or audio messages. With this new feature, you'll be able to listen to voice messages before sending them.
So this was all about the WhatsApp audio playback speed feature, if you still have any questions regarding this, please drop your queries in the comments section below.
To watch our tech videos, please subscribe to our YouTube Channel: Yashraj Solutions
Also Read:
WhatsApp's New Feature Lets You Remove Video Sound Before Sending
How to disable ads on Realme Phone