Microsoft has launched its own data recovery tool to retrieve deleted data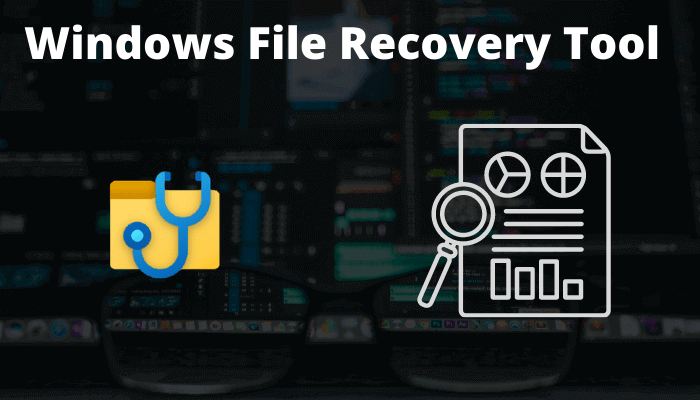 Recently Microsoft has launched its own data recovery tool to retrieve lost or deleted data, called Windows File Recovery. The Windows File Recovery tool is totally free on the Microsoft Store and available to the public to retrieve lost or accidentally deleted data.
It helps out in getting back documents, photos, videos and other important files from drives that have been formatted or have become corrupt for a variety of reasons but it doesn't support network drives or file sharing storage.
Related Article: Microsoft Office Became an All-in-One App
Windows File Recovery supports NTFS, FAT, exFAT and ReFS file systems and can recover files in JPEF, PDF, PNG, MPEG, Office files, MP3 & MP4, ZIP file formats.
This is a command-line tool that can be used to recover lost data from local hard drives as well as removable media such as a camera or SD card and the like. Windows File Recovery is a command-line tool rather than Windows, a native app, so this is not going to be everyone's taste. Microsoft has a support section where you can learn how to use this amazing tool to retrieve your deleted, lost or corrupted data from your OS.
There are three modes of Windows File Recovery tool: Default, Segment, and Signature mode. Microsoft recommends using the default mode to recover recently or a while ago deleted files. While segment mode is recommended for formatted or corrupted hard drives. The last mode (signature) is recommended in case the previous ones were unable to retrieve your data.
System Requirements:
OS: Windows 10 version 1941.0 or higher
Architecture: ARM64, ARM, x64, x86
You can download the Windows File Recovery app here.
So this was all about the Microsoft File Recovery tool still you have any doubts you can drop your queries below in the comment box.
If you enjoyed this post, I'd be very grateful if you'd help to spread it to your friends and family members or share it on Facebook, Twitter, WhatsApp, LinkedIn and Instagram.
To watch our tech videos, please subscribe to our YouTube Channel: Yashraj Solutions
Also Read:
How to Remove Protection History from Windows Defender
how to test internet speed with google search results