How to Show or Hide Home Button in Google Chrome
You know that Google Chrome is known for its having a clutter-free user interface, speed and security as well as performance around the world. All web browsers have a button that redirects you back to a predetermined homepage but Google doesn't provide this feature by default anymore to keep its interface user friendly. If you're one of those who misses having a button that instantly brings you back to a specific webpage in a single click. The "Home" button is hidden by default and you can get it back on the taskbar.
Here's how to add the Home button to Chrome's taskbar.
Follow these steps to add the Home button to your Chrome browser's taskbar:
1. Open the Chrome browser on your operating system.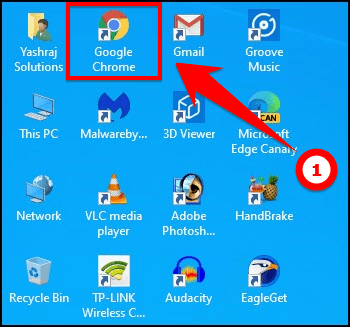 2. Now click on the three dots at the top right-hand corner and then click "Settings".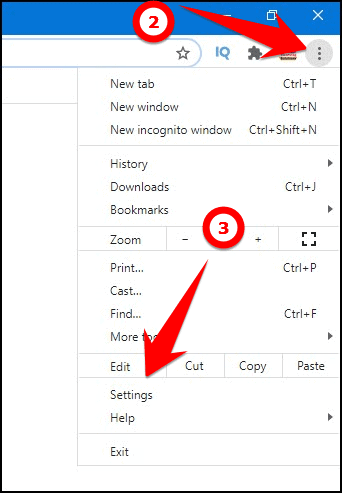 Hereafter, scroll down a bit and you will see "Show home button" toggle under the appearance section, turn on the toggle to enable the home button option. Alternatively, you can usechrome://settings/appearance into the Omnibox to go directly there.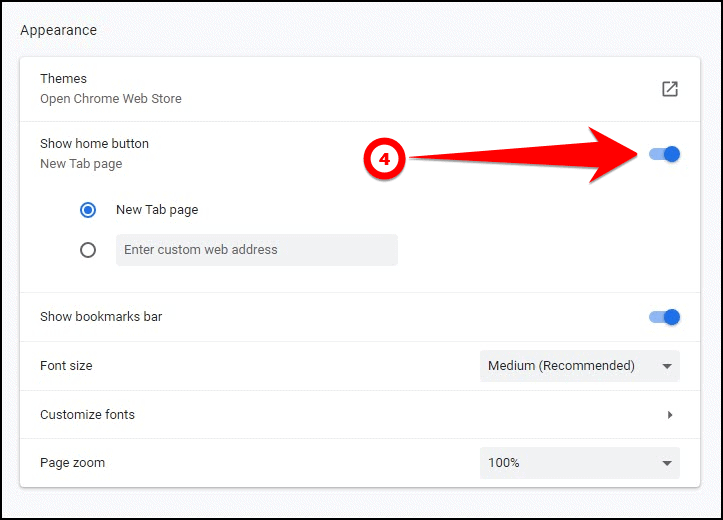 As soon as you turn on the toggle "Show home button", it appears between refresh/reload and Omnibox. This home button will redirect you to the New Tab page instantly.

The difference between the home button and (+) button.
The default settings of the home button will redirect you to the New Tab page on any activated tab, but clicking (+) button on the tab bar for opening a New tab only.
If you want to get the most out of the home button, you can set your most frequently visited website's URL in the provided field when you toggle on the home button.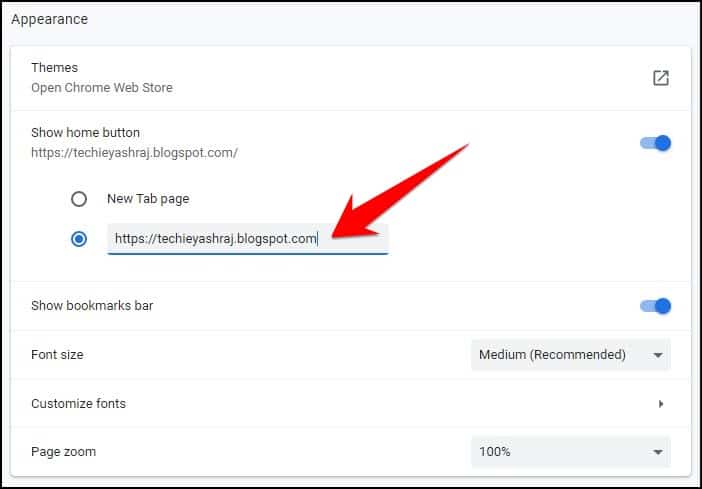 How to hide the Home button from chrome's taskbar.
Previously, we have learned how to add the home button to chrome's taskbar. If you don't want the home button on the taskbar then head back to chrome://settings/appearance and turn the "Show home button" to off position.
So this was all about how to show or hide the home button in Google Chrome still, if you have any doubts you can drop your queries below in the comment box.
If you enjoyed this post, I'd be very grateful if you'd help to spread it to your friends and family members or share it on Facebook, Twitter, WhatsApp, Linkedin and Instagram.
To watch our tech videos, please subscribe to our YouTube Channel: Yashraj Solutions
Also Read:
How to use chrome clean up tool to remove viruses
Google Chrome Gains New Badge Feature on Menu Items