How to block ads on Android phones (Apps and Browser ads)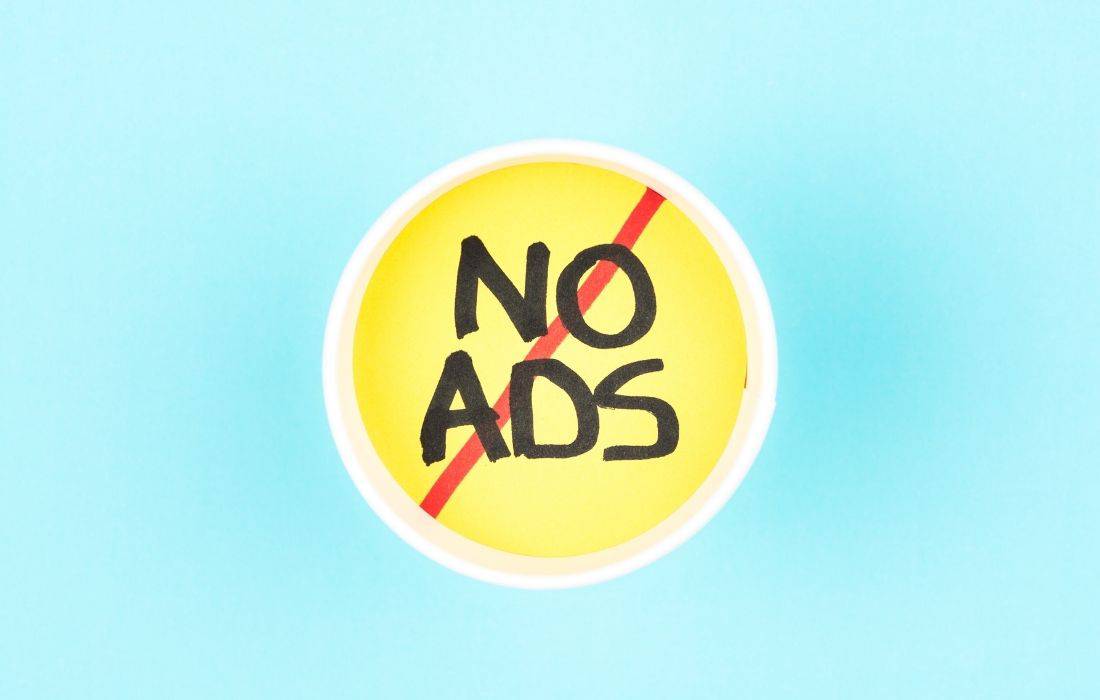 Are you tired of seeing annoying ads and pop-ups on web browsers and mobile apps like me? The worst thing about these intrusive ads is that they eat up half of your mobile data to download the advertisements. Additionally, the adverts also affect the performance of your smartphone's battery and processor.
What's more, most unwanted ads stalk you through cookies, tracking pixels and other messy tracking methods to collect data about you. This is a matter of privacy concern.
As a result of Google's advertising-based business model, there are no apps available on the Google Play Store that can block distracting ads and pop-ups on your mobile device. Although there are many ad blocking apps outside of the Google Play Store, these apps require a rooted device or a complicated configuration process to use them.
Use of such applications may put you in harm's way and may contain malware or viruses in them. It is also risky to install third-party apps from unknown sources. That's why I am sharing with you the best ad blocking apps free from malware or any malicious hidden codes.
How to block ads on Android phones
Blokada is a free, open source and highly reliable adblocking Android and iOS app that helps you in blocking annoying and unwanted adverts on both browsers and apps on your mobile device. Blokada is a powerful and effective AdBlocker solution that works flawlessly. It also protects your privacy and protects against ads, trackers, and malware without draining your battery.
How to Install Official Blokada APK
Its open-source nature means it is completely safe and reliable to use. Just like other adblocking apps, blokada is not avialble on Google Play Store. You'll need to download the blokada APK from its official website and sideload it. You can grab the blokada official app from here. After downloading the blokada app, install it by allowing Installation from Unknown Sources.
How to Use and Activate Blokada AdBlocker
Once the blokada is successfully installed, there is no complicated process for activating the blokada application.
Here's a detailed guide on how to use and activate the blokada adblocker application on your smartphone.
1. First off, open the Blokada app on your mobile device.
2. Next, from the main screen of the application, tap the power button to activate the blokada application.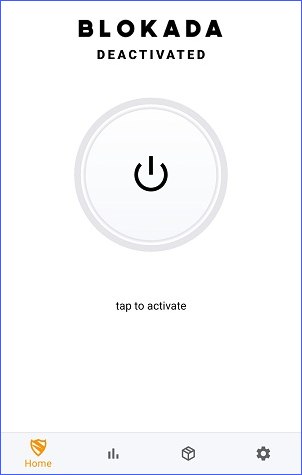 3. On the next screen, you will be prompted to allow Blokada to configure VPN by tapping the CONTINUE button.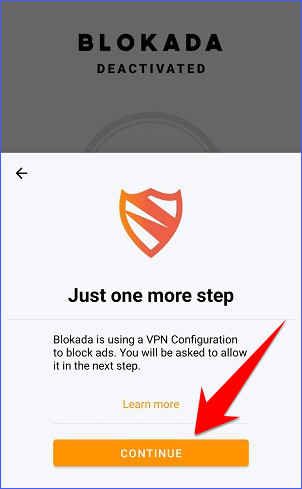 4. Next, a pop-up will appear asking you to setup a VPN connection to monitor network traffic. Simply tap on the OK button.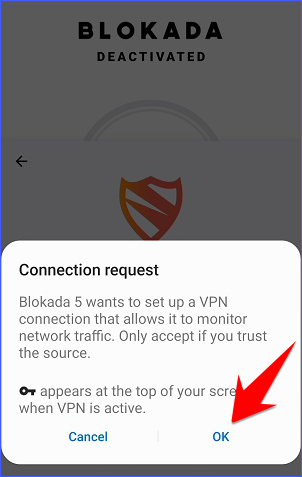 5. After that a new screen will appear. From there, tap on the CONTINUE button to activate the blokada app over the VPN connection.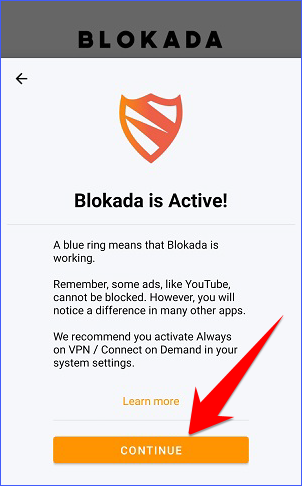 6. Finally, a large blue ring button will show off, which means the Blokada app is working to block annoying pop-ups, ads and trackers on your Android device.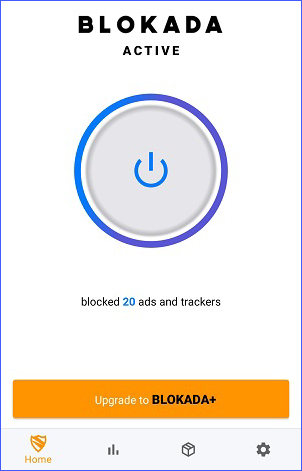 Remember, ads cannot be blocked on some of the apps like Facebook, YouTube and the like. However, it blocks ads on other apps and web browsers perfectly.
So this was all about how to block ads on Android phones, still if you have any doubts you can drop your queries below in the comment box.
To watch our tech videos, please subscribe to our YouTube Channel: Yashraj Solutions
Also Read:
How to Skip YouTube Ads Automatically
NewPipe The Best YouTube Alternative