How to disable ads on Realme Phone
Are you a Realme smartphone user and completely fed up with annoying advertisements on your device? If you do not want to receive advertisements on your Realme phone, then keep reading this article all through to get a silver bullet solution. Just like Redmi, Xiaomi, Oppo, Realme company also introduced the ads service on smartphones running ColorOS 6 or above last year.
These ads are called 'commercial content recommendations' and are hidden in your smartphone's settings. The company's sole purpose of implementing ads on its smartphones is to maintain sustainable revenue by providing users high quality products at affordable prices. So, Realme is promoting third-party apps and links through 'content recommendations'.
Related Post: How to block ads on Android phones
Other than this, sometimes unwanted apps get installed on the device without the user's consent.
Thankfully, users who don't want to see or receive ads on their Realme smartphones have a way to turn it off or disable it permanently.
Here's how to turn off or disable ads on Realme smartphones:
1. In the first place, open the device's "Settings" app. After this, the Settings window will open.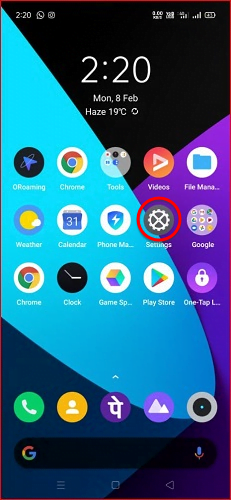 2. Next, look for the "Additional Settings" option in the settings window and tap to open it.
3. Now, find the "Get Recommendations" option in the Additional Settings window.
4. After opening the Get Recommendation option, a new Get Recommendation window will open.
5. Finally, turn the Get Recommendations radio or toggle button in the off position to kill ads.
6. Yep, you will no longer receive any annoying recommendations ads on your Realme smartphone.
So this was all about how to disable or remove ads on Realme smartphones, if you still have any questions regarding this, please drop your queries in the comments section below.
If you enjoyed this post, I'd be very grateful if you'd help to spread it to your friends and family members or share it on Facebook, Twitter, WhatsApp, LinkedIn and Instagram.
To watch our tech videos, please subscribe to our YouTube Channel: Yashraj Solutions
Also Read:
How to get new Gmail features before others
How to Skip YouTube Ads Automatically