Dark Mode Feature Available Officially for WhatsApp Web (How to enable it)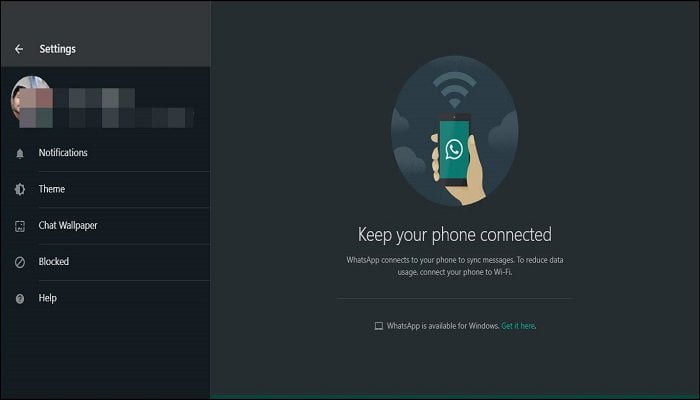 Lately, Facebook-owned WhatsApp has brought tons of new features to make our chatting experience better including picture-in-picture mode, swipe to reply, fingerprint lock, frequently forwarded label, consecutive voice messages, share WhatsApp status on Facebook or Instagram and QR Code as well.
The most prominent feature is the dark mode to save our eyes by providing the comfort of use at night in dark environments. The dark mode feature was initially available for Android and iOS devices only, but it has been gradually rolling out for WhatsApp web too. Previously, we had to manually adjust the variables of the webpage to get the dark mode for WhatsApp Web.
It is is a piece of good news for the dark mode lovers that the official dark mode for WhatsApp Web has been rolling to some selected users where users will not have to enable it manually every time.
Here's how to enable the official dark mode for WhatsApp Web.
Follow these simple steps to enable the official dark mode on WhatsApp Web:
1. Type web.whatsapp.com in the address bar of your browser and scan the QR code to link your device's WhatsApp account.
2. Now click on the three dots menu in the top right corner of the left side window.
3. Now select the settings option from the drop-down menu.
4. Choose the Theme option from the settings window.
5. After clicking on the theme option, choose the dark option from a new pop-up window and click on the ok button.
Voila! You're done!
So this was all about how to enable the official dark mode for WhatsApp Web, still if you have any doubts you can drop your queries below in the comment box.
If you enjoyed this post, I'd be very grateful if you'd help to spread it to your friends and family members or share it on Facebook, Twitter, WhatsApp, LinkedIn and Instagram.
To watch our tech videos, please subscribe to our YouTube Channel: Yashraj Solutions
Also Read:
How to Mute WhatsApp Chats Permanently
How to Enable Dark Mode On WhatsApp Web