How to Create QR Code for Your WhatsApp Group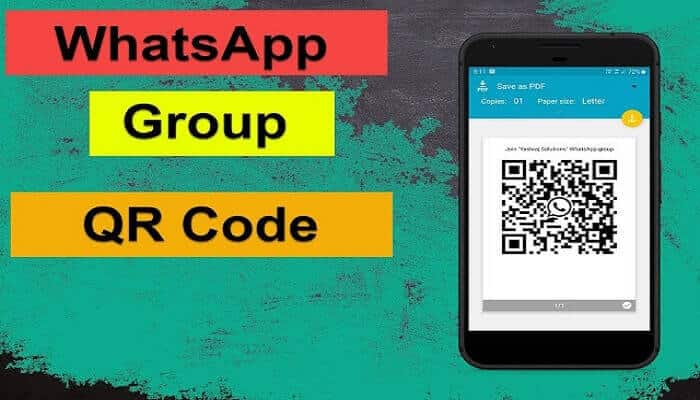 WhatsApp is the most popular instant messaging app in the world with more than 1.5 billion active users. The Facebook-owned company has recently rolled out many new features for its instant messaging WhatsApp app to make chatting more interesting and easy as well. One of the features is the QR Code for your WhatsApp Group to invite new members to join the group.
Now you can create a QR Code of your own WhatsApp Group to invite members via it. This feature is similar to the invite via link feature.
The QR Code feature is a much-awaited feature which lets new members join a WhatsApp Group easily. If you're the admin of any group then you can generate your own WhatsApp Group's QR Code to invite new members to join it. The invited members can scan this QR Code to join the group.
Let's get to know the steps to create a WhatsApp group QR Code.
1. Open WhatsApp and then the group for which you want to generate a QR code.
2. There are two ways to open the group info:

a. By tapping on the group subject or on the group name.

b. By tapping on the ellipsis (3 vertical dots) (⋮) and choose "Group info".
3. Now scroll down a bit and tap on the "Invite vial link".
4. After tapping on the invite via the link, the "Invite Link" page will open.
5. In the Invite Link page, tap on the three dots (⋮) at the right hand's top corner.
6. Hereafter, tap on the "Print group QR code".
7. Finally, you can take a screenshot of your group's QR code or print it as a pdf.
Now you can share it with your friends, relatives and co-workers to invite them to join your WhatsApp Group by scanning the QR code.
How to Scan and Join?
WhatsApp doesn't offer a native way to scan a QR code. So there is no built-in scanning feature on WhatsApp. Once generated QR code is shared, people can scan this QR code with the use of default camera which comes equipped with a QR code scanner. You can also use any third-party QR code scanner in case your camera does not have an inbuilt QR scanner feature.
What are the benefits of Generating WhatsApp Group QR Code?
WhatsApp Group QR code has tons of benefits. This will help the admin to add new members hassle-free. There is no need to manually type and save the contacts in the group. Apart from this, the WhatsApp group QR code is very handy for organizations, education institutions, gym trainers, librarians and the like.
Related Post: How to Enable Dark Mode on WhatsApp
Here you can simply print a hard copy of this QR code and affix at the main door or on the wall to invite a new member to join your WhatsApp group.
We hope this article helped you learn how to create the QR code for your WhatsApp Group, still if you have any doubts, you can drop your queries below in the comment box.
If you enjoyed this post, I'd be very grateful if you'd help to spread it to your friends and family members or share it on Facebook, Twitter, WhatsApp, LinkedIn and Instagram.
To watch our tech videos, please subscribe to our YouTube Channel: Yashraj Solutions
Also Read:
How to Use WhatsApp on Multiple Devices without Your Smartphone
How to hide WhatsApp private chats without deleting